Why did you choose to start your own firm rather than stay as a partner at your previous firm?
The thought started toying my mind after I climbed the ladder in my career and had been a partner for a few years. It was always a question of what next. I was ambitious and started thinking about the next level of growth in my career. The next level was to have my own set up and this thought kept playing in my mind. Then when I had the opportunity, not once but twice, I grabbed it and Clasis Law was born in 2010. I wanted to have a firm where work matters and people are assessed on such basis. Experience is relevant but then its not always the case that the number of years in a profession determine how well experienced you are. The practice of law is not just about advising on pure legal aspects but also the practical aspect of implementation. Like everything, starting the firm also had pros and cons; while it would have been an easier life if I had chosen to continue as a partner with a law firm, having a firm is more rewarding and satisfying. One is constantly on the job, whether its work or business development or admin aspects, but the challenge to build and grow something keeps you going.
What was the hardest/ easiest part of setting up and running your own law firm?
The journey from the start has been nothing less than dreamlike – highly inspiring and gratifying. In 2010, Clasis Law got established and since then, the firm has created a legacy of service excellence. In the initial stage of the firm's development, the most challenging part of running a law firm was surviving the unhealthy competition, having less time to meet clients' needs, lack of resources, establishing a transparent platform, healthy working environment. Another important aspect is to forge synergies between teams and look at the larger picture; it is often the most challenging part of moving ahead with everyone being on the same page. The only way this can be achieved is by being transparent, treating teams/people at par and giving each person the due that they deserve. It's not easy managing a firm and the expectations of all in the firm or associated with the firm, be it clients, professionals or support. While I have learned from my past slips and tried to overcome them, I firmly believe everything has a silver lining. Understanding shortcomings and turning experience into learning have always helped me look at every aspect positively.
With the benefit of 11 years' experience since starting your firm, what would you tell your younger self about starting your own firm?
If you think you have the fire, don't doubt and hold back yourself. Working hard and being disciplined are the two things that will make you survive. My advice to budding entrepreneurs who aspire to venture into the legal services sector is that any organization/firm is nothing without its people. Therefore, the most crucial decision that one makes as a leader impacts the people/team and the people within the team. While like any other business, making a profit should be on the list, but client interest should also be the priority, even if the advise given doesn't at times add to the billing for the firm. I firmly believe and have promoted the culture in the firm to provide the best effective commercial advise to the client.
What are you most proud of in those 11 years?
There are many milestones during the decade-long Clasis Law journey, which have made me feel proud. Every award and recognition added to the Firm's history by many national & international legal journals/almanacs for the services provided make me feel like a proud parent. When we first made it to the RSG India ranking, I was overwhelmed with joy, and then in their next edition, we were ranked higher, making me feel prouder. While awards and recognition is a form of client appreciation; but it inspires and boosts your morale more when it comes directly from the client and more so when one gets appreciated by the opposite party in the matter. I can proudly say that my team and I have experienced such joy very often and on one of the occasions, the other party chose to use our services as a common counsel for the entire transaction. One should never forget where they start from, and today when I reflect, I feel immensely proud to have one of the largest fashion houses as my first client at the Firm and many long standing clients. Not just clients, but I am proud to have an excellent team of people with me, many who have been me for years and years. It's a collective effort and every person has a role to play in every recognition and accolade that the firm receives. It was a proud movement when The landmark Judgement giving relief to the foreign creditors was achieved by my colleague Mustafa Motiwala, who heads the Firm's dispute resolution practice. Having people associated with the Firm from inception is a true reason to feel proud. The list is long but I can summarise and say that I started the Firm with a vision to have a client-centric approach, an open, transparent and healthy environment, a transparent billing system, and I can proudly say that we achieved this in just a decade.
How has the firm culture evolved over 11 years?
We have been active in the legal market for around 11 years now. We have a very open environment in the firm. People have the freedom to speak their minds without being judged. I feel the firm is successful because of the concerted effort of each member who has been a part of the firm's journey to date. At every level (be it a lawyer or support staff), the team members have been given equal opportunities to support irrespective of the firm hierarchy. With the change in time, the firm has evolved and adapted to new techniques, better IT solutions to safeguard client's privacy, involvement in various platforms to impart knowledge, new initiatives to go digital and introducing new programs to develop talent. The Firm's current focus is to help companies revive, restart, recalibrate during and post COVID; understanding & implementing new technology, which is the key to meeting the changing demands and ensure services to our client/s round the clock. This includes going beyond the law and helping build common-sense solutions that in-house legal can take to other parts of their businesses to increase the value delivered by their teams and Identifying opportunities for recruitment and expansion.
Where do you see your firm in 2, 5 and 10 years time from now?
We are on our way to expansions – in terms of people, expanding our present offerings as well as adding new practice areas. While talking about future plans, one should also keep in mind the learning from the Global pandemic. We all have seen the unusual happenings and while the firm has pulled through very well in serving the clients during these unpredictable times, it has made me realize that one's plan should not be very long term. One should have the vision to achieve with plans A, B and C in place. The vision is to have growth we can sustain and add values to life of others associated with us directly and do a little more to contribute to the people in need. So the aim is to increase numbers and possibly look at a team of 60-70 lawyers in the short term and, if a good opportunity comes across, possibly one or two more offices. I also wish to have a program to support and help young lawyers to navigate growth and reach their full potential. I also want to continue creating an environment where people are inspired to be the best they can be. My objective is to present an opportunity and platform to people but to make the most of this, is always in the hands of the people.
How does Clasis Law differ from the other firms?
We have a very open environment in the firm and try to have a work life balance. People have the freedom to speak their minds without being judged. Inputs are sought from members of the firm. The USP / nucleus of the firm is its clients and our clients are at the heart of how we work, which is why we put our clients' interests first. I always say that one must treat a client like a baby. There are no defined guidelines on how to take care of a baby but there are guidance notes. You need to understand your client's business, intent, and wish list and not simply follow the instructions or specific advice sought by your client. You also need to advise what you feel is best for the client, which may be deviating from the initial intent and thoughts of the client. Ultimately the decision to choose the direction is of the client; however, it is our role to ensure that the client is aware of all aspects to make an informed decision. Having said this, we value the trust and beliefs vested in us by the clients and professional contacts. As a result, we provide dedicated service with an honest and direct approach in all our dealings. The firm prides itself on its team of high-caliber professionals with keen intellect and unyielding integrity, providing international service to clients.
What are the three most important attributes for a Lawyer to have, if they want to join your firm?
For me it has to be the three P's : – Passion to learn – Perseverance – Positive attitude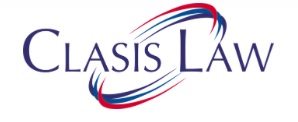 For further information, please contact:
Vineet Aneja, Partner, Clasis Law
vineet.aneja@clasislaw.com