"THE LEGAL OPS SECTOR CAN'T CHANGE THE WORLD BUT WE HAVE A DUTY TO CHAMPION AN INCLUSIVE, DIVERSE AND EQUAL SECTOR"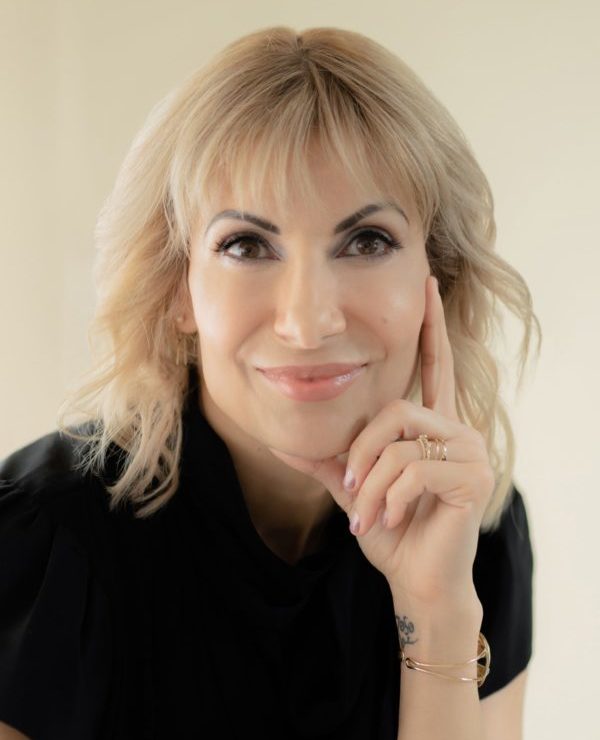 Stephanie Corey is the Co-Founder of LINK, the Legal Innovators Network, and CEO of UpLevelOps.
Tell us more about LINK – how and why did it come about?
In less than ten years, the Legal Ops sector has blossomed into a multi-layered community, with a mix of new entrants and experienced professionals from all walks of life. Organizations such as CLOC have been instrumental in developing and bringing the community together and they remain absolutely essential for the sector, especially for newcomers.
The concept of LINK (Legal Innovators Network) arose from a different perspective, a need we perceived among the more senior part of the community. A few Industry veterans and I thought the sector was ripe for a new group that would go back to basics; a smaller community designed for bouncing ideas off each other exploring new solutions, and the creation of a safe place to vent when needed!
That's how Andrew Dick and I decided to take the leap and launch this new platform with the support of a great mix of partner companies. The purpose of LINK is to foster thought-leadership and dig deep into the sector's challenges and opportunities.
LINK is a partnership of new solutions providers, people who want to anticipate what comes next and do things differently. It's not about competition, it's about fostering potential partnerships between members and facilitating interactions between people who might not have had an opportunity to meet otherwise. That's why we hand-picked partners and removed all barriers to in-house people – LINK membership is free and will remain free to members.
While legal ops goes from strength to strength and is driving the industry forward, historically in-house legal teams were often behind their back office peers in terms of business partnering, technology and reporting and so are only starting to catch up now. To what degree do you think resistance to change has stemmed from this experience?
We often forget that lawyers operate based on precedent – that's the essence of Legal! – so they do tend to be more conservative in nature. When the first ALSPs came on to the market, they heard a resounding "No" from most of the industry.
We're looking at a whole new picture now. It might have taken ten years to grasp the concept and get (mostly) on board, but we're moving in the right direction. Legal Departments are significantly more open to change. Many in-house teams reach out because they need help and they want lawyers to focus on the right things and bring value. I also see more progressive GCs taking charge of Legal Departments: Individuals willing to do things differently if it drives efficiency and productivity.
It's interesting to see how businesses as a whole are evolving. Back when I worked in-house, I remember a company-wide consulting exercise prior to a potential reorganization. All business units had to justify what they did it, how they did it, and more. And when I say all business units, I mean all except Legal. The Legal Department was exempt from the exercise and nobody questioned it.
Then, suddenly, Legal was informed that they weren't special anymore. Just as any other department, they had run like a business. Overnight they were required to track, report, justify – that would be a humbling exercise for anyone.
A recurring argument is that you can't budget Legal – you don't 'if, when, or who' can sue you. Fair enough, but everything else can be anticipated and planned. Only a small percentage of the work is directly reputational, the majority of the work can be standardized and benchmarked.
Some would say that there are too many legal technology tools in the market at the moment, all competing for revenue from the same clients. Do you foresee consolidation in the legal tech market over the next 24 months? Do you think that legal tech products are better as best of breed across the different areas (i.e. discovery, CLM, document management etc) or is there a need for an 'ERP system for legal' where all elements are brought under one umbrella?
I'm a fan of best of breed – right now, it can be useful to have different tools from different vendors if they fulfil the right need, but I do foresee consolidation on the horizon. Given the large number of new vendors entering the market every year, it's inevitable. Even if the number of vendors is reduced, I'm confident that innovation won't slow down. There's still tons to achieve with technologies such as AI.
You first started working in legal operations over twenty years ago, how have you seen diversity and inclusion change in the legal industry over that time? What do you think legal ops people should be doing to accelerate change?
I think Legal Ops tends to appeal to people with a great mix of soft and analytic skills, high emotional intelligence, and leadership skills. Many women fit this profile and can excel in Legal Operations.
Diversity means better business decisions – if you have a roomful of similar people, you'll always reach the same conclusions. With different backgrounds, cultures, geographies, and economic experiences around the table, you approach issues differently. When you are exposed to new ideas and solutions you can solve problems more efficiently.
There's still so much that needs to be done before we can have truly diverse teams, not only in Legal Ops but everywhere. When the news broke recently that the US Supreme Court had reversed Roe v. Wade, it struck me that a lack of diversity on the court in part led to what I believe is a significant error in judgement. This heart-wrenching and abhorrent decision goes against every woman in this country and against basic human rights and decency. How are professional sectors supposed to champion inclusivity and diversity when the highest authorities in the US choose to destroy women's rights?
The Legal Ops sector can't change the world but we have a duty to champion an inclusive, diverse, and equal sector.