Eleanor Lightbody is Chief Executive Officer at Luminance. She is a former Director at world-leading cyber AI company, Darktrace, where she founded and grew the company's operations in Africa before assuming her role as the Global Head of the Darktrace Industrial Division. With a wealth of experience in scaling fast-growing technology businesses, Eleanor oversees Luminance's continued global expansion. She is a winner of Law.com's prestigious 'Innovation Trailblazer Award' and was named in Management Today's '35 Women under 35'. Eleanor is a member of the Forbes Technology Council and has regularly featured in leading publications, including The Financial Times, the BBC and The Guardian.
1. Hi Eleanor, tell us a little about yourself and the story behind Luminance?
Luminance was founded back in 2015 by mathematicians from the University of Cambridge. We started with a focus on law firms, helping private practice lawyers to cope with huge volumes of data during M&A due diligence and other contract review projects. Since then, we've expanded the use of the technology hugely – today, we have everyone from General Counsel and HR teams to barristers' and police officers using our AI to transform the processing of legal documents.
I joined the company as CEO in January 2021. Having started my career as one of the first 30 employees at Darktrace, the world-leading cybersecurity company, I witnessed first-hand the ability of AI to transform an entire industry so I instantly recognised Luminance's potential to revolutionise the legal sector and jumped at the opportunity.
2. What are the services/products that Luminance provides? What makes you stand out from the crowd?
Luminance uses the latest developments in AI to enhance the full spectrum of legal matters, from contract drafting, negotiation and review all the way through to eDiscovery during litigation matters. Our latest product, Luminance Corporate, is actually the first in the world that can automatically take a first pass review of any incoming contract, colour-coding to what extent each part of the contract is compliant or poses an issue.
Having analysed over 150 million documents in more than 80 languages to date, from Non-Disclosure Agreements and property leases to emails and WhatsApp messages, Luminance's exposure to vast volumes of data combined with our core proprietary AI and deep knowledge of the legal industry makes it the most advanced legal language model today.
3. How does it help optimise the daily operations of a legal team?
With Luminance's AI, legal teams can automate a range of repetitive and administrative tasks, freeing up teams to spend more time on more pressing or high value work. For example, we see non-legal functions like Sales and HR using Luminance to generate their own compliant contracts based on company templates, which helps to accelerate time to signature and reduce bottlenecks within Legal, still confident that documents meet internal standards. For a customer like Koch Industries – the second largest private company in America with a 300-strong legal team – this has been business-critical.
For other businesses, it's all about ensuring the efficient, compliant flow of contracts around their organisation, which is where Luminance's drag-and-drop Workflow Editor comes in. In fact, one of our customers, an early-stage tech company called proSapient, estimated that they save up to 40% of time per week on administrative tasks, meaning that the team can be redeployed to higher-value work.
4. What do you believe will be the most significant change in how legal teams use technology in the next 10 years?
Recent developments in generative AI are hugely exciting and shine a light on how next-generation technology will continue to change the legal profession over the next 10 years. One of the principal changes, we believe, will be how 'legal tech' will no longer just be for Legal. Every business function interacts with contracts on a daily basis, and we will see Legal Process Automation software rolled out across non-legal teams on an even greater scale than now, with teams such as Sales, HR and Procurement generating their own compliant contracts. This will fundamentally change the day-to-day of in-house lawyers, enabling them to focus on more complex tasks which is crucial against the current backdrop of increased regulatory requirements and economic uncertainty.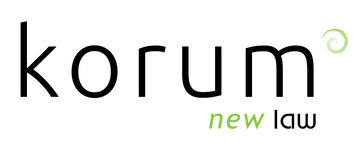 KorumLegal is a boutique legal consultancy committed to providing value innovation in legal service delivery. The legal services industry is continuing to change with 'NewLaw'​ – and clients are seeking more innovative and cost-effective solutions without compromise on experience and quality