Firm Overview
Clasis law, with offices in Delhi and Mumbai, is a full service Indian law firm that is truly international in vision, scope, experience and capability. The firm's values are commitment to excellence, efficiency, integrity, focus and client care, all of which guide each member of the firm. Being solutions oriented, the firm offers efficient, cost effective services of the highest quality and prides at providing practical and commercially relevant legal advice, combining specialist legal skills and industry experience, specific to the needs of the client.
The firm advises domestic as well as international clients, ranging from Fortune 500 companies to individuals, across industry sectors on all aspects of Indian law.
For further information about the firm, its practice areas and lawyers please visit the firm's website www.clasislaw.com.
Main Practice Areas
•      Aviation & Aerospace
•      Banking and Project Finance
•      Competition Laws
•      Compliance & Audits
•      Corporate & Commercial
•      Energy & Infrastructure
•      Foreign Direct Investment
•      Healthcare
•      Health Regulatory and Compliance Affairs
•      Hospitality & Leisure
•      Insurance
•      Intellectual Property (IP)
•      Insolvency & Bankruptcy
•      Labour & Employment
•      Litigation, Arbitration & Dispute Resolution
•      Private Equity
•      Real Estate
•      Retail & E-commerce
•      Start-up Advisory
•      Shipping & International Trade Law
•      Telecommunications, Media & Technology (TMT)
•      White Collar Crimes
Recent Recognitions and Accolades
•      Ranked (24th) amongst the Top 50 Indian Law Firms by RSG Consulting Rankings in their 2019 rankings (biennial edition). Was previously ranked (31st) amongst the Top 40 Indian Law Firms by RSG Consulting Rankings in its 2017 rankings.
•      Recognized as a recommended firm for M&A by IFLR 1000 in its Financial and Corporate 2020 rankings.
•      Recognized as a recommended firm for corporate and M&A, insurance, shipping, dispute resolution and dispute resolution – arbitration by Legal 500 in its Asia Pacific 2020 rankings.
•      Recognized as one of the best firms for M&A in Asia by Asian Legal Business in its 2019 and 2018 rankings.
•      Recommended Firm, 2019 by Global Law Expert.
•      Most Trusted Business & Commercial Law Solution Providers by Insight Success, 2018.
Key People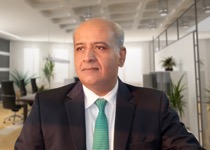 Vineet Aneja, Managing Partner
Vineet, who is the managing partner as well as the head of the corporate practice, has over 20 years of experience in a range of areas, including mergers and acquisitions, joint ventures, private equity, corporate advisory, employment and investment funds.
His skill set includes a deep transactional understanding as well as significant industry expertise across industries as diverse as manufacturing, media, medical devices, fashion, technology, telecommunications, infrastructure, hospitality, retail and financial services. Client feedback has highlighted the value his experience adds to both the legal and commercial sides of transactions.
Areas of Practice
T: 91 11 4213 00000 M: (91) 98104 05782
Recognitions and Accolades
Recognized as one of the top 100 lawyers in India by India Business Law Journal's (Vantage Asia) A-List for the year 2019 and 2018.
Recognized as one of the leading corporate transactional lawyer in India – 2019 by Acquisition International.
Recognized by Startup City as one of the 25 Most Trusted Corporate Legal Consultants to watch in 2019.
Recognized by as one of India's most Trusted Corporate Lawyers by the Indian Corporate Counsel Association in its 2018 publication of "The Vanguards – Trusted Corporate Lawyers".
Awarded for outstanding performance in Commercial Law by Advisory Excellence in the year 2018.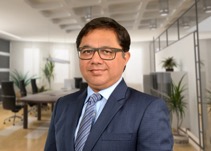 Mustafa Motiwala, Partner
Mustafa heads the litigation and dispute Resolution practice of the firm as well as the Mumbai office.
Mustafa specialises in litigation, arbitration, real estate, intellectual property rights, media and entertainment. He has been advising clients in relation to all forms of dispute resolution, real estate, intellectual property rights and media & entertainment laws, shipping and marine. He has been involved in drafting contentious court and tribunals' proceedings. He has strategized complex contentious proceedings and is actively involved in domestic and international arbitration. He is also actively involved in property related documentation involving complex transactions and disputes. He has advised multi- national companies on IPR related contentious and non-contentious issues.
Mustafa is also admitted as a Fellow of the Singapore Institute of Arbitrators.
Areas of Practice
T: 91 22 4910 0000 M:(91) 98209 04695
E: mustafa.motiwala@clasislaw.com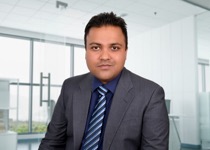 Vikram Bhargava, Partner
Vikram has experience in advising clients in diverse industry sectors including manufacturing, fashion, retail, hospitality, media, aviation, medical devices, oil and gas, pharmaceuticals, services, real estate, telecommunications and infrastructure.
Vikram also advises clients on general corporate matters including in the areas of foreign exchange laws, competition laws and real estate. Apart from general corporate, he has considerable expertise and experience in advising both domestic and international clients on a range of legal and regulatory issues relating to labour and employment laws.
Recognitions and Accolades
Recognized by Asian Legal Business as one of the 15 rising stars in India's legal market in 2019.
Areas of Practice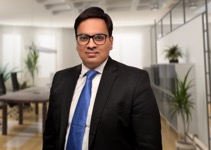 Shwetabh Sinha, Partner
Shwetabh specializes in contentious work. He has dealt with various complex matters pertaining to diverse sectors such as shipping (wet and dry), Insurance, trademarks and Insolvency matters.
Shwetabh has extensive experience in commercial litigation and Arbitration and issues related to cargo claims, Charterparty disputes, bills of lading, arrest and release of Vessel. He is actively representing shipping companies. He has also been regularly advising clients on the issues such as duress claims, demurrage claims, subrogation, assignment and other aspects relating to the Marine Insurance Act. Shwetabh has also successfully defended a reputed Indian company in an International Maritime Arbitration (seat of Arbitration in Geneva) and has been advising P&I Clubs on Maritime issues.
Shwetabh has also been actively advising and representing overseas clients on Insolvency and Bankruptcy laws, Arbitration disputes, enforcement and execution of the foreign judgments and foreign awards.
Areas of Practice
T: 91 11 4213 0000 M: (91) 9999827274
E: shwetabh.sinha@clasislaw.com
Editorial – Doing Business in India handbook
A handbook on "Doing Business in India" a comprehensive guide for companies that are doing business in India or planning to do so in future. To access the e-book, please scan the QR Code below or visit the link https://cutt.ly/4reCQt6

Clasis Law has been ranked amongst the Top 40 Indian Law Firms by RSG Consulting Rankings 2017
Why Clasis Law?
We have a well-earned reputation for our legal expertise and have considerable experience in advising clients on complex cross-border transactions. Our clients and their business success drives our practice.
We provide dedicated, efficient, commercially-sound and results oriented solutions to clients.
We value the trust and beliefs vested in us by our clients and professional contacts, and provide a dedicated service with an honest and direct approach in all our dealings.
We pride ourselves on our team of high calibre professionals with keen intellect and unyielding integrity, providing an international service to clients.
We provide our clients with access to legal advisors across borders and around the world in order to give them a seamless and integrated legal service.
Offices:
New Delhi
Tolstoy House, 4th Floor.
Tolstoy Marg,
New Delhi 110 001
T: +91 11 42130000
F: +91 11 42130099
Mumbai
1st Floor, Bajaj Bhawan
226, Nariman Point
Mumbai 400 021
T: +91 22 49100000
F: +91 22 49100099
E. info@clasislaw.com
Vision & philosophy
Clasis Law is a full service Indian law firm that is truly international in vision, scope, experience and capability.
The core values of the firm include a high degree of legal expertise, commitment to excellence, efficiency, integrity, focus and client care, all of which guide each member of the firm, be it the partners, associates or staff of Clasis Law in their business dealings on a daily basis.
With decades of experience of operating in India and advising clients on various aspects of Indian law and jurisdiction, the partners have worked on an array of legal issues across numerous sectors including international corporate crossborder transactions, aviation and asset financing transactions, insurance, shipping and international trade, infrastructure, banking and finance, project finance, energy, real estate, litigation and dispute resolution, and employment matters.
With several partners recognised as leading experts in their field and acknowledged by industry peers for their in-depth expertise and know-how, together with highly trained teams, the firm is able to provide clients with bespoke solutions and exceptional service.
Our vision and mission is to provide clients, both in India and globally, access to high quality legal advice.
As international cross-border transactions increase in number and complexity, Clasis Law, with its Indian offices and international presence, is well-placed to assist clients in finding innovative and commercially sound solutions for their business requirements. We understand the importance of working with clients' internal management and business teams, to ensure that business objectives are met in the best possible manner. A proactive, energetic and practical approach ensures that our clients achieve highly successful results.
Recognising the growing market need to adhere to strict guidelines and budgets for transactions and other commercial requirements, the firm works closely with clients to ensure they are provided with valueadded, cost-effective solutions at all times, without compromising on quality or dedication. The transparent and clear billing arrangements promoted by Clasis Law build trust and confidence with clients. Professional fees are competitive to the Indian market and apply across all offices, thereby enabling clients to access all our offices as one singular unit, rather than different offices.
Global experience, local knowledge
Clasis Law prides itself on its capability and operational ability to advise clients across borders. Our partners have a well-established track record in personally assisting and guiding foreign companies and international clients on the legal and regulatory ramifications of doing business in India.
Clasis Law has offices in New Delhi and Mumbai that provide advice on matters relating to Indian law and jurisdiction.
Expertise within the firm spans a range of practice areas including corporate and commercial transactions, aviation & aerospace, banking & finance, asset & project finance, insurance, infrastructure, real estate, intellectual property, employment law, competition, compliance & auditing, shipping & international trade law, TMT, litigation & dispute resolution. The firm acts for a diverse Indian and international client base across a number of industrial sectors.
Set out is a brief overview of the firm's core practice areas.
Areas Of Practice:
Aviation & aerospace
Providing in-depth advice and assistance in a highly specialized industry sector, Clasis Law has been recognized as being one of the premier aviation firms in India.
With clients ranging from domestic airlines, leasing companies, private operators, general aviation service providers and aviation associations, the aviation and aerospace team advises on cross border aircraft finance transactions, aviation regulatory matters and general aviation matters.
Clasis Law works in association with aviation lawyers across the world that are well renowned in aviation law, to provide clients with seamless legal support at all levels.
This consortium approach benefits clients who have access to both Indian and international knowledge & capability as a one stop shop. This also offers clients access to high quality services irrespective of where they are based in the world. Clasis Law is able to draw on this wide range of skills and experience that enable us to advise in relation to all issues that affect the aviation and leasing community including aviation insurance/reinsurance/political risk insurance, aircraft/engine repossession litigation, aircraft mortgage (against loan) related issues, rules and policies of Directorate General of Civil Aviation or aviation related issues under the Indian foreign exchange laws.
Banking & project finance
Clasis Law acts for a wide range of clients in the banking and project finance sectors, including Indian public and private sector banks, international banks, government organizations, multilateral agencies, SPV's and consortium members. The firm has assisted the clients on various regulatory and legal issues besides advising on financial restructuring, corporate debt restructuring (CDR), loan securitisation, syndicated loans, structured finance, asset and project finance. The firm is often retained to provide up to date regulatory and risk management advice to clients all over the world. Our intellectual rigor and proven track record of finding solutions to complex transactions gives us an edge over our competitors.
The firm has a unique advantage of handling complex financing transactions in sectors as diverse as power, roads, airport, railways, logistics, port, oil and gas, hotel, hospitals, real estate, manufacturing, telecommunications, education, retail finance, media and entertainment and industrial estate.
Our strength lies in deep domain knowledge acquired through rich experience of working on some of the top of the line transactions with the some of the best financial institutions in India.
The firm is widely recognized by all the key stakeholders in the business and has received several awards and accolades to honour its tireless pursuit for excellence in creating value for the client through knowledge and delivery.
Competition laws
Clasis Law's competition practice covers both advisory and contentious matters. Clasis Law advises various local and multinational clients on competition and anti-trust issues in relation to general corporate advice, commercial transactions (including exclusive supply arrangements, non-compete obligations and distribution agreements), cartels, abuse of dominance, market investigations, supply, pricing, marketing, mergers, acquisitions, amalgamation and licensing. At Clasis Law, the advisory team works in tandem with litigation team to provide clients with a capable and experienced unit who appear before various judicial and quasi-judicial bodies in India, including but not limited to the Competition Commission of India and Competition Appellate Tribunal. Clasis Law has capabilities to work in association with competition lawyers across the world that are renowned in the area of competition laws, which many a times is much needed in transactions involving global sale purchase of businesses along with Indian undertakings.
Apart from advisory on the competition law issues in sale purchase transactions, Clasis Law has also been involved in advising large international companies on competition laws with respect to their Indian joint venture transactions
Compliance & audits
Clasis Law assists clients in ensuring legal compliances whilst avoiding the risks associated with non-compliances within complex Indian laws and regulations. The compliance and audit team conducts legal compliance audits covering all areas of law, including but not limited to company law, statutory registrations, foreign exchange laws, stamp law, labour law as well as security and capital market law.
We provide our clients with a practical business approach to measure compliance related issues through gap analysis, delivered by means of a focused report, highlighting critical concerns, the impact and effect of non-compliances and, where possible, opportunities for improvement.
Entities doing business in India, amongst others, are primarily regulated by the Companies Act, the Foreign Exchange Management Act. Clasis Law extensively assists its clients in various sectors from the stage of setting up of offices in India including advising on the form of entity, mode of funding, management structure, listing of securities, providing general corporate advisory which, interalia, include appointment of directors, convening of board and shareholders meeting, filings with the Reserve Bank of India and the Registrar of Companies.
We also advise our clients on significant issues under the Companies Act and Foreign Exchange Management Act such as transactions between related parties, corporate social responsibility, accepting deposits, inter-corporate loans, sectoral caps for investments.
In India compliance with industrial and labours laws needs to be ensured at both Central and State levels.
The employment team has conducted several HR audits and assisted clients in becoming compliant.
Corporate & commercial
The corporate and commercial practice is the firm's core practice area and is divided into the following disciplines:
(i) Acquisitions
(ii) Private equity
(iii) Investments and entry options
(iv) Joint ventures
(v) Restructuring
(vi) Corporate advisory and governance
(vii) Regulatory compliance
(viii) Commercial contracts
Our team of lawyers provide hands-on and bespoke assistance to our clients, ranging from Fortune 500 blue chip companies to small and medium-size enterprises and individual entrepreneurs, who benefit from our comprehensive experience which extends from complex transactions to advising on day to day matters involving every stage of a company's business cycle making sure that we work in the way most suited to your needs.
Acquisitions
The acquisitions practice is one of the core practice areas of the firm and our lawyers have in-depth experience in advising clients, on the buy and sell side, on acquisition transactions across various sectors, both domestic and cross border.
Our experience of having advised buyers and sellers gives us expertise in full range of challenges that a transaction can present and this helps us in not only identifying the issues beforehand (and thereby avoiding unnecessary surprises) but also addressing them in a timely manner.
Private equity
We advise on all aspects of private equity, from establishing the fund and making investments, to ongoing portfolio assistance including restructuring advice, to exiting from those investments.
Investments and entry options
Our lawyers have in-depth experience of advising offshore clients on their investment structuring and entry options, either through subsidiary, branch office, liaison office or project office, in India.
With our knowledge of the relevant issues across a variety of industry sectors we are able to help our clients navigate through the regulatory framework and achieve their commercial objectives.
Joint ventures
Our experience, from inception of the joint ventures through to termination, ranges from advising multinationals to individual stakeholders.
We understand the complex legal challenges posed by joint ventures and this helps us in ensuring that we provide our clients' solutions which help them meet their business objectives quickly and effectively.
Restructuring
We have extensive experience of advising clients on restructuring of their businesses and operations, in many cases with significant cross-border and multi-jurisdictional aspects, which allows them to enhance value, minimize costs and streamline their operations.
Corporate advisory and governance
We regularly advise, both listed and unlisted companies, on company law matters and legal issues that affect the day-to-day operation of our clients' businesses.
Our practice covers all aspects of company law, from advice on procedural / secretarial issues to analysing corporate policies, codes of conduct, and assistance with shareholder engagement.
Regulatory compliance
With our in-depth experience we not only advise our client on the rapidly evolving areas of law but also help them in understanding the law, ensuring compliance and minimising the negative effects on their business.
Commercial contracts
We provide practical and commercially focused advice, by combining sector and technical knowledge, on all forms of commercial contracts and arrangements covering all the activities of a business across sectors, whether strategic transactions or on a more day-to-day level.
Our expertise across all areas (including logistics, agency, distribution, sales and marketing, packaging, manufacturing, franchising, outsourcing, e-commerce and licensing) helps us address the diverse situations and business needs of our clients.
Employment
Ranging from advice on contractual documentation to ensuring regulatory compliance, our employment team provides end to end solutions to clients.
The team includes dedicated and experienced lawyers who regularly advise both domestic and international clients on the complex regulatory and legal aspects of employment and labour law, both at Central and State level.
We have extensive experience in drafting all kinds of employment related documentation including employment letters and agreements, confidentiality agreements, noncompete and non-solicitation agreements, termination, severance, release and settlement agreements, consultancy agreements, intellectual property assignment agreements, employee handbooks and company policies.
On the transactional side, the employment team works closely with the corporate and commercial team in conducting due diligence from a labour and employment perspective, analysing transactional issues, advising on the aspect of termination and other compliances pertaining to the transfer of employees and reviewing employment provisions under the transaction agreements.
Further, the employment team also works closely with the litigation and dispute resolutions team in the handling of disputes arising out of employment relationship.
Issues such as employee terminations, lay-offs, redundancies, downsizing and closure of establishments are dealt with in a pragmatic yet culturally astute manner. Being highly sensitive matters, the team renders advice both from a legal and practical perspective and guides the client through the entire termination process.
As part of its practice, the employment team also conducts periodic HR audits, assists clients in resolving and managing a culturally diverse work force and deals with local tax and social security regimes.
Energy
The Firm's Energy team provides practical and solution oriented advice to its clients across the oil & gas value chain – starting from the wellhead to the refinery, i.e., from Upstream that includes both Off shore and Onshore Exploration and Production, to Midstream which includes storage, processing, transportation and finally Downstream which includes refining, storage, trading and marketing.
The team possesses deep industry knowledge and understanding of dealing with both traditional sectors like oil and gas, petrochemicals, natural gas and LNG as well as the alternate clean energy sectors like solar, wind, biomass, etc.
Our energy practice includes advising investors, developers, operators and financiers in relation to setting up of projects, distribution agreements, power purchase agreements, wheeling/transmission agreements, EPC contracts, operation & maintenance contracts, gas supply agreements, regulatory aspects, land issues, production sharing contracts and all aspects of oil, gas, mining and power including renewable energy.
Our experience is wide ranging in the oil, power and mining sectors and we advise clients on a range of issues encompassing the entire spectrum of matters encountered in any project.
Our energy team works closely with our other practice areas to ensure that clients are provided with in depth and sector specific advice with end-to-end solutions. The firm's bouquet of services under its energy practice includes but is not limited to government as well as corporate advisory on project structuring, M&A, stake sale, joint venture, disinvestment, drafting and vetting of commercial contracts and regulatory reporting and compliance advisory.
Healthcare regulatory and compliance affairs
The Firm is well equipped to cater to its clients in the Pharmaceutical, Healthcare, Medical Devices and Lifesciences industry.
Our members have extensive experience in advising clients in the healthcare sector in connection with their proposed investments in India as well as regulatory issues pertaining to the research and development, manufacture, marketing and import of drugs, cosmetics and medical devices.
The Firm also routinely advises clients on regulatory, ethical and compliance issues pertaining to clinical trials in India.
Apart from regular advisory and transactional ability, the Firm also specializes in regulator areas including obtaining the requisite registrations/ approvals and maintaining compliance thereafter. Members of this highly specialized practice have worked on a diverse nature of applications for registrations/ approvals including manufacturing site and product registrations, new product approvals, change notifications, re-registrations of manufacturing site and product, import license for Indian agents/ importers/ subsidiaries of foreign manufacturers etc.
In addition, our industry experts advise clients on government and industry anti-kickback statutes and guidelines relating to physician-patient and drug representative- physician interactions. Our members have advised clients on anti-bribery and anti-corruption issues arising out of Indian (The Prevention of Corruption Act,
The Prevention of Money Laundering Act), US (The Foreign Corrupt Practices Act) and UK (Bribery Act) legislations governing ethical business practices in the pharmaceutical and healthcare sector.
The Firm actively monitors legislative and policy developments at a national and state level and advises clients on specific actions needed to address potential threats with respect to new regulations and formation of risk mitigation strategies having legal, ethical, policy and risk management considerations.
Hospitality & leisure
We advise on a wide array of legal issues in relation to the hospitality and leisure sectors, including matters related to the various vehicles available to leading global hotel chains to establish their presence in the Indian markets and corresponding restrictions applicable to such vehicles.
We have been involved in advising various stakeholders, including financiers, franchisors, franchisees, licensors, licensees, managers and investors in relation to legal and regulatory issues for hotel projects. We also offer a diverse number of other related legal advisory services in this sector.
Clasis Law specializes on a wide range of issues in the hospitality and leisure sectors, including advising on entry options into India and establishing a business presence in India; viable modes of structuring of the deal, from a regulatory and exchange control perspective; drafting/reviewing various types of related agreements, including MOU's, term sheets, franchise/license agreements, management agreements, advisory agreements, service agreements, consultancy agreements and marketing agreements; hotel projects in financing and security documentation; acquisitions and divestments; labour and employment matters – drafting, reviewing employee handbooks, policies and procedures; intellectual property matters – trademark registrations, drafting, reviewing trademark assignments/license agreements and property due diligence, business contracts and approvals.
Infrastructure
The projects team has a well-established track record in advising clients on various legal aspects of infrastructure projects in India. The team's experience spans across sectors to include projects in the power, road, port, oil & gas, renewable energy, railways, telecommunications, mining, hotel, leisure, healthcare, logistics, education, media and manufacturing sectors. The projects team is well-experienced in handling unique issues that arise when public and private sectors collaborate under the PPP framework. The firm advises its clients on a wide array of matters through the entire life-cycle of a project to include services like transaction advisory, tender and pre-bid advisory, risk analysis and mitigation advisory, contract management, drafting project documentation, conducting comprehensive due diligence exercises, reviewing project contracts and advising on loan, security documents for financial closure, besides others. The breadth of the team's experience includes drafting, vetting, negotiating and finalizing main and ancillary agreements of a project to include concession agreements, power purchase agreements, EPC contracts, operation & maintenance contracts, fuel supply/transportation agreements etc.
The team has advised some of the most prestigious clients across the spectrum ranging from government entities, engineering and construction companies, owners, investors and operators. The team assists its clients in development, financing and acquisition of infrastructure projects and is
trained to provide practical and solution oriented advice that offers value for money proposition to the clients.
Intellectual property
The Intellectual Property Practice of the Firm is engaged in extensively advising its clients on IP related issues including trade marks registration, copyright registration, trade marks and copyright litigation and enforcement and, domain name disputes, litigation, patent applications (PCT) and patent litigation, IP Licensing and transactions as well as cross-border enforcement of IP rights.
The IP team has a wealth of experience in advising across varied industry sectors including, inter alia, publishing industry, media and entertainment industry, pharmaceutical industry, computer software, pharmaceuticals, automotive sectors etc.
Members of our specialized IP practice have led Indian and international portfolio prosecution strategy and management for clients in the FMCG, automotive and pharmaceutical sector, publishers, authors and have extensive experience in providing detailed and business oriented advice to clients on Indian IP law, policy and procedures.
The practice is specially geared towards providing timely, business oriented and detailed advice in terms of conducting IP assessment opinions, infringement analysis and providing infringement opinions, revocation/ opposition and litigation actions before relevant authorities/courts. Our team has considerable experience in conducting IP portfolio audits for clients and in providing guidance on the setting up of in-house standard operating procedures pertaining to IP asset protection and in creating IP concept presentations to educate client employees on IP issues. With a view to stay abreast of the latest developments in the field, members of our practice routinely interact with government regulators, law enforcement, industry associations, academia, media and the legal community on issues of IP law and policy.
Litigation & dispute resolution
Clasis Law partners have experience and expertise in all aspects of litigation and dispute resolution, arbitration and mediation. The team recognise that its success is intrinsically linked to our clients' success. The ability to provide pragmatic counsel, make strategic decisions and advise clients realistically on cases, has won us our clients' trust and confidence. We consider partner involvement at every stage of the case to be of significant importance to ensure that all cases are handled with utmost integrity and energy.
Our disputes team works jointly with our other practice areas to ensure that clients are provided with in-depth and sector specific advice.
The Firm draws up resources from within the Firm in case some special sector expertise is required, in a matter.
The partners and lawyers of the Firm have significant experience in general commercial and corporate litigation involving complex issues of law and structuring. The Firm also has handled complex EPC related arbitration (domestic and international) and litigation across various courts in India.
The Firm has extensive experience in debt recovery matters and enforcement of domestic and foreign awards with effective results.
The Firm adopts a pragmatic approach in all matters to avoid procedural delays and achieve effective results for clients within the legal system.
The Firm has successfully advised clients in pre-litigation advise and effectively strategizing litigation and which has benefited clients.
The team has been actively dealing with contentious matters across a range of sectors including, insurance, aviation, infrastructure, consumer disputes, competition, telecom, employment, corporate, maritime, banking and finance, real estate, IPR, white collar offences related disputes.
Real estate
Our real estate practice includes advice on all aspects of commercial, residential and industrial development. While dealing with real estate matters, our members have wide experience in advising both domestic and international clients engaged in diverse sectors including hospitality, retail, media, infrastructure, pharmaceuticals, services, manufacture and information technology.
The team regularly advises clients in drafting, vetting and negotiating all forms of contractual documentation in relation to purchase, sale, development, lease and license of properties on a pan India basis.
The Firm also specializes in real estate financing, including advising on mortgage of immovable properties and documentation and formalities relating to its creation and release.
The real estate team's expertise further includes conducting due diligences of target properties situated across India covering verification of title, compliance with state specific laws, encumbrances, litigation, licenses and approvals.
Our real estate team works closely with the corporate and commercial team on real estate aspects arising in corporate transactions. The industry experts provide valuable assistance on structuring aspects, property due diligences as well as contractual provisions pertaining to real estate. In addition, the real estate team also works closely with the litigation and dispute resolutions team in the handling of disputes in the real estate sector including assisting on litigation strategy, drafting legal notices, responding to legal notices, drafting claim documents and pursuing litigation in courts and tribunals across India.
Retail
Clasis Law has a specific focus on the retail sector. The team has a specific focus on retail and offers a wide range of experience having advised clients in start-up, retail, franchise, wholesale and distribution businesses.
Our practice specializes in advising on a wide range of issues in the retail sector, including advising on issues under the foreign direct investment policy, foreign exchange laws, applying for regulatory approvals; transaction structuring and transaction documentation – joint ventures, franchising, licensing and distribution arrangements; drafting, reviewing, negotiating MOU's, term sheets, agreements and commercial contracts – joint venture agreements, share subscription and shareholders agreements, franchise/license agreements, purchase and supply agreements, service agreements, consultancy agreements, lease agreements, operations and management agreements; entry options and establishing a business presence in India ; real estate matters; undertaking legal due diligence – company/property due diligence; business related registrations, licenses, approvals and contracts; product packaging / labelling issues; labour & employment matters – drafting, reviewing employee handbooks, policies and procedures; intellectual property matters – trademark registrations, drafting, reviewing trademark license/ assignment agreements.
Shipping & international trade law
Our team regularly acts for shipowners and charterers, P&I Clubs, banks, international agencies, shipyards, marine insurance underwriters, governments and brokers. We provide advice on contentions and non-contentious matters on all issues concerning all types of charterparties (time charters, voyage charters and bareboat charters) and dispute arising out of bill of lading.
The team has extensively been involved in securing a maritime claim by way of arrest which is one of the most effective methods of protecting a claimant. We understand urgencies in which an application of arrest is required to be moved in Court.
Our teams of associates have vast experience in dealing with matters in the area and we are able to move swiftly to seek appropriate orders.
We are actively involved ship arrest and/or release not only in Mumbai but also other High Courts in India.
We are also advising and acting on behalf of shipping companies in actions against the Insurance Companies.
These include advises on issues related to duress claims, subrogation, assignment and other aspects relating to Marine Insurance Act.
We have been involved in a wide range of commercial disputes arising out of the International trade sale contracts and issues relating to letters of credit.
We have been involved with all types of cargo: from general and bulk oil and grain, through to containerized carriage and specialist cargoes such as LPG and dealing with various cargo issues such as quantity, quality, shortage or contamination claims and advise on the letter of indemnity.
Our contentious practice includes advise on mergers and acquisitions, sale and purchase of vessels, aspects of crew engagements, joint ventures, agreements etc.
Technology, Media and Telecom (TMT)
Our TMT practice, which consists of an integrated team of multidisciplinary lawyers with specialist skills covering all aspects of the sector, has in-depth experience of advising clients, ranging from start-ups to established businesses, on various aspects of their business by offering commercially relevant legal advice.
This is possible because we understand the commercial concerns of our client and the business context in which legal and commercial issues are placed.
We advise our clients throughout the life cycle of their business on a broad range of areas – from corporate transactions (joint ventures, asset and business sale, share sale, investment and strategic alliances) to day to day commercial, compliance, litigation and regulatory issues (including representing clients at government forums and courts, seeking clarifications under laws and regulations, helping them understand the impact of the regulations on their businesses and potential impact of new regulations).
On the contracting front, we provide assistance on regular basis on technology transfer and/or licensing agreements, software development agreements, marketing agreements, managed services arrangement, outsourcing agreements, data privacy and transfer issues, IP development and transfer / licensing agreements, advertising agreements and co-branding agreements.
Our TMT practice group has advised some of the leading international groups as well as Indian companies.