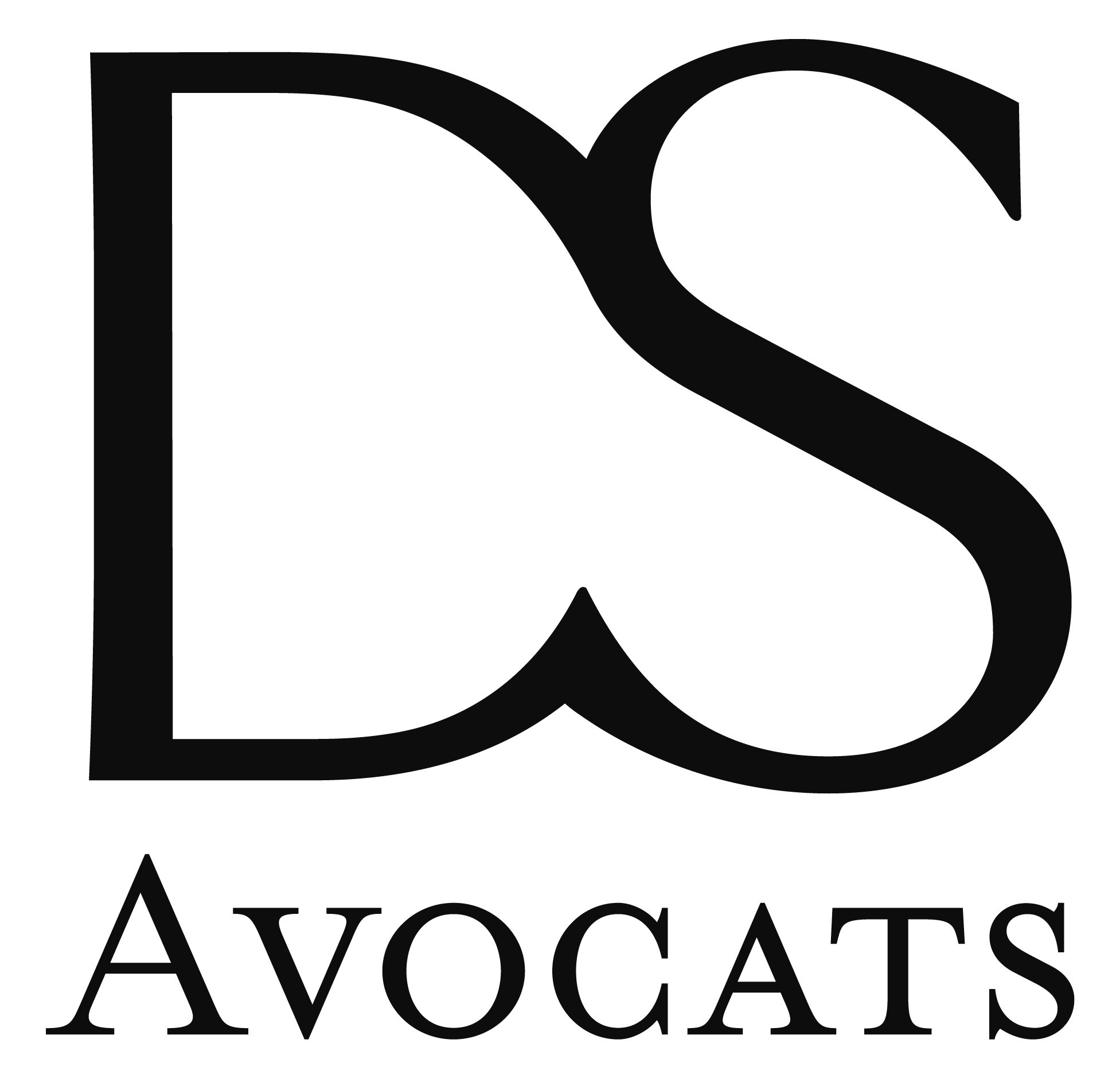 DS Avocats is one of the very first French law firms implemented inVietnam.
DS Avocats' teams have therefore been guiding foreign clients in Vietnam since the early 1990s on issues related to investment in the country as well as establishment of corporate entities and providing legal advice and assistance in the operations of the subsidiaries of foreign companies established here, in its main areas of practice (foreign investment law, corporate and commercial law, real estate law, intellectual property law, tax, infrastructure projects, etc).
Thanks to our experience and multicultural teams, we bring not only our knowledge of the local laws but also a genuine savoir-faire in the practice of law. Our long presence in Vietnam has enabled us to build strong, long-lasting connections with the Vietnamese government, and some former officials have even joined our firm.
We are also active participants with deep roots in the foreign business communities in both Hanoi and Ho Chi Minh City (relations with diplomatic missions, active involvement in the chambers of commerce, etc).
In Vietnam, DS Avocats advises not only French and European clients but also major Anglo-American and Asian (Japanese, Chinese, and Southeast Asian) groups, mid-size companies and SMEs. Our Vietnamese offices in Hanoi and Ho Chi Minh City have the constant support of other DS offices in Europe and throughout the world (in particular our offices in Singapore, China, and India).
DS Avocats guides companies involved in a range of sectors including agrifood, banking, insurance, retail, light industry, textiles, engineering and construction, chemicals, pharmaceuticals and consulting. DS Avocats relies on the multidisciplinary and multilingual skills of its teams to provide its clients with expertise in the following areas:
Initial Establishment in Vietnam
DS Avocats guides and assists clients setting up in Vietnam for the first time:
Choice of the most suitable legal structure and development of an investment plan;
Choice of location;
Advice on the investment budget;
Analysis and explanation of the local legal and tax framework;
Establishment of legal structures such as joint-ventures, wholly-owned subsidiaries, branches and representative offices;
Drawing up of documents such as joint-venture agreements, articles of association and partnership agreements;
Negotiation with Vietnamese partners and the local authorities;
Undertaking and monitoring of the process for obtaining licenses and investment certificates and registration formalities
Mergers & Acquisitions and other similar operations and Corporate Law
DS Avocats guides and assists its clients in the growth of their operations through various means such as mergers and acquisitions and other similar methods, as well as on corporate and commercial law issues such as: 
Minority position, gradual acquisitions and takeovers; • Legal and tax optimisation, particularly via offshore structures located in the region or elsewhere in the world;
Legal and tax due diligence of the target structure;
Negotiation and drawing up of documents (non-disclosure and exclusivity agreements, letters of intent, acquisition contracts, asset and liability guarantees, collateral security agreements, partnership agreements, etc).
Asset transfers, divestments, intragroup mergers;
Debt restructuring;
Changes to share capital and total investment amounts, change in activity and corporate restructuring;
Negotiation with the relevant Vietnamese authorities, securing of regulatory administrative approvals and formalities;
Legal responsibility of companies and their directors;
Delegations of power
Public-Private Partnerships – Real Estate – Construction
As a privileged partner of the Vietnamese authorities in drawing up the latest applicable regulations, DS Avocats guides and assists its clients in their Public-Private Partnership projects:
Analysis and evaluation of PPP project conditions put forward by the public partner;
Establishment of the project company;
Advice on PPP projects in terms of risk allocation, asset ownership, implementation of project contracts and method and timeline for return of the project to the public entity.
DS Avocats guides and assists its clients in every legal aspect related to their property rights and construction projects:
Acquisition and renewal of land use rights;
Acquisition or sale of buildings;
Advice on real estate law and drawing up of leases;
Negotiation with other zones, local government and local administrative authorities;
Contracts with construction companies, engineering companies and architectural firms;
Responsibilities regarding construction and environmental law;
Assistance and advice on issues of project financing in addition to the drafting of the relevant contract documentation.
Commercial Contracts
DS Avocats guides and assists its clients in drawing up and negotiating all types of commercial contracts:
Sales, agency, and distribution contracts;
Franchise and licensing agreements;
Various types of cooperation agreements;
General terms and conditions of sale and purchase;
Monitoring of Vietnamese norms and standards. 
Intellectual Property
DS Avocats guides and assists its clients in all legal matters relating to their intellectual property rights:
Registration of trademarks, models, designs and patents;
Licencing and transfer of trademarks, know-how and technology;
Launching of legal action and monitoring of procedures against counterfeiting and unfair competition;
E-commerce.
Labour law
DS Avocats guides and assists its clients in all legal matters relating to their human resources:
Entering into and terminating employment contracts; International mobility of foreign employees;
Optimisation of individual contractual agreements (tax, training, confidentiality and non-competition);
Collective bargaining agreements and internal regulations;
Compliance audits of statutory social security benefits;
Monitoring of legislation concerning employers' rights and obligations (labour law and social security);
Workplace conflict management.
Tax Law
DS Avocats provides advice and conducts litigation involving all matters of foreign company taxation, including assistance during tax audits and individual expatriate taxation in Vietnam.
International Trade – Customs Law
In collaboration with our specialist teams and our office in Brussels, DS Avocats is regularly consulted on issues regarding international trade and, in particular, customs regulations:
Consequences of Vietnam's accession to the WTO, implementation of bilateral and regional free-trade agreements; 
Customs optimisation – economic certification, origin of goods, transfer pricing and customs value, product classifications, etc;
Processing of requests relating to multiple-use goods (export checks, etc);
Antidumping procedures introduced by the European Commission and the Vietnamese authorities.
Arbitration and Litigation
As an expert in the abovementioned areas, DS Avocats guides its clients
through pre-litigation and litigation proceedings:
Guidance and representation in pre-litigation negotiations for amicable proceedings;
Guidance and representation in arbitral procedures (including with the CIETAC, the ICC, the KLRCA, the SIAC and the VIAC);
Guidance in proceedings before local courts through representation by local legal professionals, in compliance with Vietnamese regulations.
The DS Teams in Vietnam
DS Avocats is committed to provide suitable expertise for each case in order to address its clients' issues as quickly and efficiently as possible. 
Our specialised lawyers and legal experts in Vietnam are divided between Hanoi, Ho Chi Minh City, Singapore, Paris and Brussels.
The team is managed by Olivier Monange with Ngoc Huong Dang's help.
Olivier MONANGE, Partner in charge of the Asia zone at DS Avocats, he has worked with Asia for nearly 30 years, spending 8 of those years in China. He is a registered Arbitrator on the panels of the International Chamber of Commerce (ICC) and the Shanghai International Economic and Trade Arbitration Commission (SHIAC), and a Fellow member of the Singapore Institute of Arbitrators (SIARB).
Ngoc Huong DANG, Ngoc Huong has over ten years of practical experience, specializing in foreign investment, M&A, corporate restructuring, real estate, and in the media and television (TV) industry. She has advised the most significant M&A transactions as well as corporate restructuring deals at the value of tens millions of USD, both from financial and legal perspectives. She also advises international investors in Vietnam operating across a wide spectrum of industries including education, pharmaceutical services, real estate development, agro-food industry, manufacturing.
After 5 years working for a major Vietnamese law firm and more than 2 years for an international law firm, Ngoc Huong worked for a leading FMCG company in Vietnam to deal with legal affairs in connection with R&D, marketing and sales teams. She then was Vice President – General Counsel of a leading media company operating in TV industry. She was also member of steering committees of some corporations and projects.Graduated from Ho Chi Minh City University of Law with honors, Ngoc Huong holds a postgraduate degree (DEA/Master) in International Economic Cooperation Law from Jean Moulin Lyon 3 and is Bachelor of Art (BA) in Commercial English language from HCMC Open University.
Phuong Ngoc NGUYEN (Vietnamese) – Lawyer Associate in DS Vietnam Ngoc has got a few years experience in a French law firm and in French language interpretation for various institutions. Graduated in Business Law from the Ho Chi Minh City University of Law and Economy, in French from the University of Pedagogy in Ho Chi Minh City, holder of a DELF B2.
Hai Yen PHAM (Vietnamese) – Office Manager. Graduated from Nice University (France) in international finance, Hai Yen has experiences in finance, human resources and administration. After 2 years working for a major International pharmaceutical company, she is currently Office Manager for DS Avocats offices in Vietnam.
Victor BONNECARRERE is an associate based in the Ho-Chi-Minh City office. His practice focuses on corporate and financial matters, particularly mergers and acquisitions and foreign investments. Victor Bonnecarrere joined the firm in 2017. He holds a Master's degree in international business law from the Université Paris II Panthéon-Assas (France) as well as an LLM from the National University of Singapore.
In Asia 
The Vietnamese offices are working closely with the other DS Asian teams:
In Singapore Established in 2004, the Singapore office has a regional focus and works closely with Colin NG & Partners («CNP»), a firm of fifty lawyers recognized as a reference in the city-state.
Contact:
In Indonesia
DS Avocats has recently seconded a French lawyer into an Indonesian law
firm in Jakarta.
Contact :
In China 
DS Avocats has been established in China since 1986 and has opened 3 offices in Beijing, Shanghai and Guangzhou, with more than thirty lawyers. 
Contact Beijing :
Contact Shanghai :
Contact Guangzhou :
In India
DS Avocats has been working in India since the mid 2000s and seconded a French lawyer into an Indian law firm with more than thirty lawyers in New Delhi, Mumbai, Bengalore and Hyderabad. 
Contact :
DS AVOCATS SHANGHAI
Hong Kong Plaza South Tower
Room 1707
283 Huai Hai Zhong Lu
Shanghai 200021. China
Tel: 86.21.63.90.60.15
DS AVOCATS BEIJING
Office 1004, Borui Plaza,
A26 East 3rd Ring North Road,
Chaoyang District Beijing, 1
00020 . China
Tel: 86.10.65.88.59.93
DS AVOCATS GUANGZHOU
GIE Tower, Room 2407,
403 Huanshi dong Road
Guangzhou 510 095 . China
Tel: 86 20 81 21 86 69
DS AVOCAT SINGAPORE
36 Carpenter street, #03-01
Singapore 059915
Tel. : 65 62 26 29 69
DS AVOCATS
HO CHI MINH CITY
Saigon Trade Center, suite 601
37 Ton Duc Thang, District 1
Ho Chi Minh City . Vietnam
Tel: 84-8 3910 09 17