JunHe sincerely welcomes Mr. Ge Xiangyang to our Beijing office. Mr. Ge primarily advises on cross-border and domestic M&A, restructuring, joint venture and other investment business.
Mr. Ge graduated from Peking University Law School with a Bachelor of Laws and then earned a Master of Laws from Washington College of Law, American University. During his 30 year of professional journey, he worked at domestic and overseas offices of two major international law firms entering the Chinese legal service market since 1990s. Prior to joining JunHe, Mr. Ge worked with another Chinese law firm. He is an arbitrator at Shenzhen Court of International Arbitration and has served for many years as the legal counsel of the Hunan Provincial People's Government. He was also a specially invited professor of law in the Master of Laws program at Tsinghua University's School of Law.
Mr. Ge was among the very first Chinese legal professionals to practice at an international law firm. He focuses on cross-border and domestic M&A, restructuring and advises clients on business transactions including joint venture and investment. He is experienced in a wide range of industries including FSI, oil and gas, mineral resources, food, new energy, manufacturing and leisure. Mr. Ge is a pioneering legal professional who has advised large state-owned enterprises on overseas financing and has participated in various overseas initial public offerings and follow-on placements, investment and financing, and overseas acquisition projects by large state-owned enterprises such as PetroChina. He has participated in the international cooperation on large infrastructure projects such as the West-to-East Pipeline. Mr. Ge has also successfully managed high-profile crisis for large multinational companies. He is routinely ranked in the fields of M&A, energy and infrastructure, and antitrust law by Chambers Asia-Pacific, The Legal 500, IFLR1000 and other top legal journals.
JunHe has been providing outstanding and professional legal services to Chinese and foreign clients for more than 33 years and has grown to be one of the largest comprehensive law firms in China. The addition of Mr. Ge to our team will further enhance JunHe's leading strength in the fields of cross-border and domestic M&As, restructurings, joint ventures and investments.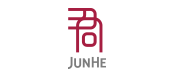 For further information, please contact:
GE, Xiangyang, JunHe
[email protected]