JunHe sincerely welcomes Ms. Lu Sipei to our Shanghai office. Ms. Lu advises on legal matters regarding data compliance, cyber security, M&A, domestic and overseas investment, with a focus on technology, media and telecom (TMT), healthcare and fintech industries. Currently, she is going through relevant formalities before joining JunHe.
Ms. Lu received her Bachelor of Laws from the East China University of Political Science and Law, and her Master of Laws from The George Washington University. She has been admitted to practice law in China and New York State. Prior to joining JunHe, Ms. Lu worked in the Shanghai office of another prominent Chinese law firm and the Hong Kong office of a leading international law firm for nearly 10 years, gaining experience in assisting multinational, foreign and domestic companies.
Ms. Lu has extensive experience in overseas and domestics projects in relation to data compliance and cyber security. She has advised many industrial leading overseas and domestic companies on China data-related laws, GDPR and CCPA compliance as well as data-related laws in other countries/regions such as India, Southeast Asia and Brazil. She has been involved in many pioneering projects, including advising one of China's top three telecom operators on its COVID-19 big data trace project, overseas big data platform project; providing legal advice regarding data compliance and industry regulation for a global leading pharmaceutical company to develop a disease management AI platform in collaboration with a technology giant in China; advising an internationally-renowned logistics platform on global data compliance; advising an auto manufacturer on data compliance related to Internet of Vehicles (IoV); and advising several well-known technology companies on global data compliance and regulatory issues for smart TVs, smartphones, smart watches, smart home appliances, various apps and other smart products. Ms. Lu has also assisted domestic and overseas companies in various industries such as life science, chemicals and electronics on cross-border M&As, restructurings and investments.
Ms. Lu is the co-author of 'China's New Foreign Exchange Investment Rules' published by Bloomberg BNA and participated in drafting the China parts of the FinTech and TMT chapters of 'Getting the Deal Through' published by Lexology.
As one of the earliest partnership law firms in China, JunHe has built up a vibrant talent base by "recruiting top talent from all over the world." The addition of Ms. Lu Sipei to our team will further expand JunHe's pool of leading talent and enhance JunHe's capabilities in the areas of data protection and cyber security, ultimately benefitting our valued clients in these areas.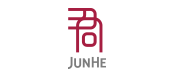 For further information, please contact:
LU, Sipei (Ryo), Partner, JunHe
[email protected]