Hauzen LLP is pleased to announce that Andy Lau has been appointed as a Partner of the Firm, further boosting its corporate law capabilities
Andy Lau is an experienced and well-regarded practitioner whose practice is focused on corporate finance, equity and debt capital markets, IPOs, mergers and acquisitions, pre-IPO investments, cornerstone investments, venture capital financing and private equity. He also advises on virtual assets and cryptocurrency transactions, regulations and licensing issues.
Andy acts for Hong Kong listed companies, private companies, private equity firms, investors, shareholders, directors, issuers, sponsors, underwriters, licensed securities firms, cryptocurrency firms and startups. He previously practised law at Magic Circle and US international law firms. In addition to being admitted as a solicitor of the High Court of Hong Kong, he is also admitted as an attorney and counselor-at-law in the State of New York, USA.
Forward-thinking and creative, Andy provides practical solutions to clients' legal problems. Andy has over a decade of experience as a legal advisor in the securities and financial sector, focusing on corporate finance transactions, securities regulations, virtual assets and cryptocurrencies.
Andy is a valuable addition to our team, and in addition to corporate and commercial work is also very familiar with the cryptocurrency industry and its regulations. His addition to the firm is an exciting new development and part of our continuing strategy for growth. We are very pleased that he has joined us. Andy has gotten off to a flying start and I am sure his practice will grow from strength to strength.
– Basil Hwang, Managing Partner – Hauzen LLP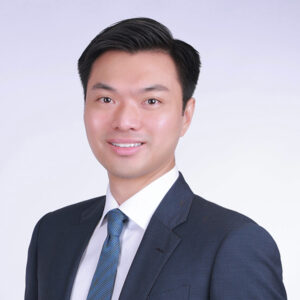 I am both excited and privileged to be part of the team at Hauzen LLP. I look forward to working with my colleagues, especially with our network with Anjie Broad, a leading Mainland Chinese law firm consistently ranked by Chambers Global with offices in Beijing, Shanghai and other major cities in China, and our business affiliation with DWF, a global provider of integrated legal and business services. Together we will be able to offer global legal services to our clients in Hong Kong, China and the rest of the world.
– Andy Lau, Partner – Hauzen LLP