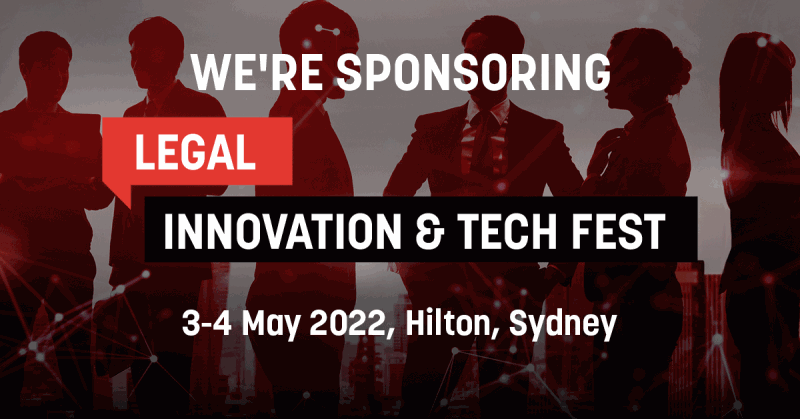 Law In Order are proud sponsors of this year's Legal Innovation & Tech Fest 2022 being held in Sydney on 3-4 May.
Don't miss this two day in-person event that covers three distinct areas of the industry: Innovation & Tech, Client Experience & Marketing and Skills of the Future.It brings together over 300+ legal professionals to celebrate the talent, technology, innovations and ideas that are transforming the way law firms and in-house legal teams operate.
As a Game Changer sponsor, we are looking forward to connecting with our clients and colleagues once again.
Make sure you visit the main stage on Wednesday 3rd May at 2:15pm AEST where Elizabeth Miller, Global Head of eHearings takes the stage to discuss Driving Innovation through High Performing Teams, a session not to be missed.
We will also have our Head of Innovation, Murali Baddula and Senior Manager, Samantha Kelly providing a demonstration of our Smart DeDuper app that allows Relativity users to remove any additional duplicates after the initial, standard Relativity processing deduplication process. This cuts down the number of documents for review, streamlining the process and saving your team time and money.
To register and for more information about this event >>