27 July, 2016
On 30 June 2016, the Asset Management Association of China (AMAC) released the Tenth FAQs on the Relevant Questions Regarding the Registration and Filing of Private Funds (FAQs), which provide that a wholly foreign owned enterprise (a WFOE) may manage private securities investment funds in the People's Republic of China (PRC) by registering with AMAC.
The FAQs represent a landmark in China access: they allow a foreign manager to carry out securities private fund management business in the PRC by setting up an onshore WFOE, rather than having to rely on the traditional path of being a minority shareholder in a joint venture with Chinese partners. Once registered with AMAC, a WFOE can raise money from "eligible investors" (a defined term under relevant PRC rules), and manage private securities investment funds. The FAQs have effectively removed the foreign shareholding barrier for WFOEs, and enables foreign managers to operate onshore private securities investment funds under their own brands.
The FAQs do not change the foreign exchange control measures currently in place and thus a WFOE's fund-raising activities and investment activities shall remain within the PRC, unless it has obtained a foreign exchange quota allowing it to do otherwise. Based on records published by the China Securities Regulatory Commission (CSRC) as of June 2015, foreign managers from approximately 60 jurisdictions may set up such WFOEs.
Prior to the issuance of the FAQs, WFOEs were typically set up to provide consulting services, advisory services, client servicing functions, and ground support to overseas parent companies' activities. PRC securities and the A share market were carefully carved out from the business scope of such WFOEs, as advising on PRC securities or A shares is a regulated activity and generally requires a licence from the CSRC, which will not be issued to a WFOE. Thus, a WFOE's business activities in the asset management sector were traditionally rather limited.
The FAQs do not change the legal regime that a retail fund manager still requires a full licence from the CSRC to raise money from retail investors and manage retail funds in the PRC. Foreign shareholdings in such retail fund management companies are still capped at 49%.
It is anticipated that registered WFOEs will be regulated under the same framework as domestic private fund managers (known for managing "sunshine funds"), including the on-going compliance obligations and the marketing or selling activities.
AMAC registration requirements for WFOEs
The FAQs provide that a WFOE should satisfy the following requirements in order to register with AMAC:
It shall be a company incorporated within the territory of the PRC;
Its foreign shareholder shall be a financial institution licensed by the financial regulatory authorities in its home jurisdiction, and the securities regulatory authorities of such jurisdiction shall have signed a memorandum of understanding on securities regulation cooperation with the CSRC or other institutions recognized by the CSRC;
It and its foreign shareholder have not been subject to any material penalty by a regulatory or judicial department in the past three years; and
Its foreign de facto controller (if any) shall meet the requirements set forth in items b and c above.
AMAC registration procedures for WFOEs
A WFOE shall apply to register with AMAC as a private fund manager through the AMAC online portal. If the registration materials submitted by the WFOE are complete, AMAC will publish the registration status on its website within 20 working days from the date it receives the complete registration documents.
After the WFOE is successfully registered as private fund manager, it shall carry out the relevant business in accordance with PRC laws, regulations, CSRC rules and AMAC rules. Failure to comply with AMAC rules may render the WFOE to be suspended for new business or even deregistered by AMAC (which means it needs to cease asset management business).
It should be noted that AMAC has been stepping up enforcement actions against private fund managers for failure to comply with AMAC rules. Foreign managers are advised to remain vigilant in monitoring regulatory changes and the effects they may have on compliance programmes.
Please contact us for further details of the AMAC registration requirements and procedures for asset management WFOEs.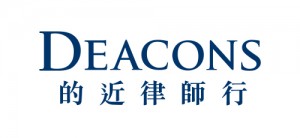 For more information, please contact:
Iris Zhang, Deacons

[email protected]