2 June, 2015
Mobile payment system Apple Pay is "top of the list" of Apple's ambitions in China, chief executive Tim Cook told state-owned news agency Xinhua this week.
In an interview with the agency, Cook said that he is investigating the steps needed to bring the service to China before getting in touch with the local networks, banks and merchants who will need to work together if Apple Pay is to work.
"I'm convinced there will be enough people that want to use it. It's going to be successful," he said. "China is a really key market for us. Everything we do, we are going to work it here. Apple Pay is on the top of the list."
Apple Pay launched in the US in September last year. It is a mobile payment system that uses near-field communications (NFC) technology. NFC uses radio waves to transmit data between devices and allows contactless payments to be made.
Apple Pay works with Apple's iPhone 6 and iPhone 6 Plus phones and with the Apple Watch.
Apple had 27% of the smartphone market in urban China for the three months up to February 2015, according to research by Kantar Worldpanel ComTech.
Cook is also confident of Apple Watch sales to China's middle class urban buyers.
"We are going to wonder how we ever lived without it," said Cook, "That's the real test of a great product: you wonder how you live without it. And I think that's going to happen to the Apple Watch."
Apple plans to increase its Apple stores in China from the current 15 to 40 in two years, Cook said.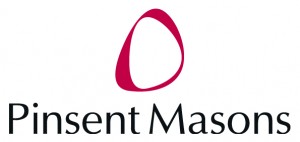 For further information, please contact:
John Salmon, Partner, Pinsent Masons
john.salmon@pinsentmasons.com
Samantha Livesey, Partner, Pinsent Masons
samantha.livesey@pinsentmasons.com