21 October, 2015
International arbitration has steadily risen as a consequence of globalisation and an increase in international commercial disputes. Declining commodity prices have increased parties' inclination to arbitrate their disputes in the energy & resources sector, especially the smaller players in the energy and resources sector: every dollar counts for them at the current time, and prospects of future projects with contract counterparties are reduced – meaning there is less chance of a broader commercial settlement.
Edwina Jones and Donovan Ferguson, Senior Associates at Ashurst Australia, speak with leading international arbitrators and practitioners who give their views on recent trends in international arbitration. Neil Kaplan CBE QC SBS, Philip Boulding QC and Ashurst Partner, Ben Giaretta, explain some of the idiosyncrasies and complexities associated with international arbitration.
Neil Kaplan CBE QC SBS
•With more than 40 years' experience in dispute resolution, Neil has been a barrister in England, a government lawyer in Hong Kong, a practising Queen's Counsel in Hong Kong, a Judge of the Supreme Court of Hong Kong in charge of the Construction and Arbitration List and, for the last 20 years, an international arbitrator. Having been involved in several hundred arbitrations all over the world, there is no wonder that Neil has been referred to as the "father of Hong Kong arbitration".
Philip Boulding QC
•Philip Boulding QC is a leading silk practising in international arbitration. Philip was called to the Bar of England and Wales in 1979 and has been a member of Keating Chambers since 1980. He is now based in Asia and specialises in the fields of construction, engineering, technology law and related professional negligence work. Philip's practice comprises both domestic and international work.
Ben Giaretta
•Ben Giaretta is a partner based in Singapore and co-head of Ashurst's international arbitration practice. His work is primarily focused on the resolution of disputes in the energy, mining, construction and infrastructure sectors. He is ranked in the top band of international arbitration practitioners in Singapore by Legal 500 and Chambers. As well as appearing as Counsel in international arbitration, he regularly sits as arbitrator: he has been appointed Chairman, party-appointed arbitrator, sole arbitrator and emergency arbitrator under various arbitral rules.
Q. What are the key trends you see emerging in arbitration in the Asia-Pacific?
Boulding: A desire for shorter and more efficient hearings (often achieved by way of "chess-clock" agreements), a more active role for the arbitrator (such as questioning experts of like discipline by way of "hot tubbing") and a desire for "cost capping" in terms of recoverable costs – all for the better so far as I am concerned in terms of making arbitration a more attractive and affordable dispute resolution process.
Giaretta: I see three key trends:
An increasing number of arbitrations in the next 12 months or so, driven by changes in commodity prices.
More high-value arbitrations being heard in the Asia-Pacific region, rather than being referred to arbitration in Europe as in the past.
The increasing popularity of Singapore as a seat of international arbitration for disputes in the Asia-Pacific region. I believe that Singapore and Hong Kong will remain the leading arbitral seats in this region for some time to come. Other cities may increase in popularity in future (such as Seoul, Sydney, Perth and Kuala Lumpur), but I think that may be some way off.
Q. Unmeritorious claims are not uncommon when financial pressures increase. Unlike courts, arbitrators cannot grant summary judgment. Do you think this is a limitation?
Giaretta: While the summary judgment mechanism that is available in some national courts is, at first sight, an advantage over arbitration, you have to remember two things:
Arbitration is final and binding and there is no appeal (as in national courts). Consequently, a short-cut mechanism for disposing of a dispute without reviewing the whole matter thoroughly, and considering all the evidence and arguments of the parties, would lead to a very blunt outcome.
Through the New York Convention, users of arbitration have an ability to enforce awards throughout the world – and in some situations, you may not know where you may need to enforce an award, when you first sign the contract that has the arbitration clause in it. Some countries, such as India, do not recognise summary judgment procedures. So if there was such a mechanism in arbitration, the scope for enforcement would be reduced to those countries that do permit summary judgment.
It shouldn't be forgotten that arbitrations can still be done relatively quickly if the circumstances allow; and in the meantime interim measures of protection can be issued (either by an arbitral tribunal or a national court), to preserve the position until an award is published.
Kaplan: The difficulty here is that the arbitration agreement obliges the arbitrator to decide the dispute. That does not involve deciding there is no dispute because if that was so there would be no jurisdiction. So we are dealing here with a weak defence that is most likely to fail. In this sort of case it is incumbent on the arbitrator to proceed to a hearing on the merits with due expedition.
This means preventing time-wasting tactics and being available for an early hearing. I know of one case that started at noon and an award was issued by teatime. Admittedly, both sides cooperated. I have had cases where time was of the essence, and where we heard the case within 4 weeks and rendered the award 4 days later. I doubt the Claimant could have got an appointment for a summary judgment hearing in that timescale and in any event an order for summary judgment may be appealed with more delay and costs. On the other hand, there is no reason why the parties in their agreement could not agree to a summary judgment procedure. However, it is not without significance that such a provision is absent from most laws and rules. One problem might be that if the award were taken to a third country for enforcement, the court there might consider a summary judgment award to be contrary to public policy as, by definition, the responding party would not have been able to present its case as the Tribunal would have decided there was no case!
An arbitration may be "international" in nature but are parties guilty of being parochial?
Kaplan: The short answer is "yes, some are." In fact it may not be the parties but their counsel that are being parochial. Too many lawyers treat arbitration as a mirror image of their home court litigation. This is a disaster as it robs arbitration of the advantages of flexibility, speed and economy. The local rules of court are irrelevant but you would be surprised how often they are quoted. The bag and baggage of state court litigation must be left behind when embarking on an arbitration. Be flexible in the light of the issues in the case. Each case is different so do not straightjacket it in set procedural orders. Think about early openings, taking some issues early if they may help resolve the matter and above all (in most cases) trust your arbitrator. He or she may have skinned this cat more often than you.
Boulding: Yes, very much so. Very often parties to an international arbitration forget the "flexibility" in terms of procedures and practices that are commonly available to them and obstinately insist on often inappropriate procedures and practices which are more often adopted in domestic arbitrations – such as a non-inquisitorial, observational role for the arbitrator, no limits on the length of the hearing and full and very expensive legal representation with the consequence that the dispute resolution process is often more formalistic (and certainly more expensive) than proceedings in the Chancery Division of the High Court (save for the wigs and gowns).
Giaretta: "Parochial" is the wrong word – I would prefer to say that some parties may be guilty of being short-sighted. If, for example, there is an arbitration seated in Perth which is "international" under the terms of the International Arbitration Act 1974 (Cth), but the arbitrators are from Perth, the counsel are from Perth and all the witnesses are from Perth, then it would be reasonable for the parties and their counsel to behave in a manner that is very similar to what one would see in the Western Australian courts. However, if say the arbitration is seated in Hong Kong, with arbitrators from Russia, Brazil and France, counsel from Australia and the USA, and witnesses from Korea, Thailand and Sweden, then it would be a mistake for the Australian party and their counsel to approach this as if it were a case in the Western Australian courts. Parties must accept from the outset that such an international situation is markedly different from the environment of their home courts, and behave accordingly.
Q. What is the number 1 drafting error of arbitration clauses in energy and resources contracts?
Giaretta: Over-complication. It is less common these days to see basic drafting errors in arbitration clauses, which I attribute to a greater awareness of arbitration and where to find standard arbitration clauses. But I often see clauses in energy and resources contracts which attempt to include such things as joinder of parties and consolidation of disputes – and do so badly. If you are going to add a standard arbitration clause, you need a fair amount of knowledge about how arbitration works. Without such knowledge, sticking with the standard clause is usually the best policy.
Q. What is the one piece of advice you would offer to someone starting out on the arbitration process?
Kaplan: The first piece of advice is to ensure that lawyers with experience in arbitration are retained. One would hope that this was a given. The best advice after that is to be prepared to accept the advantages that arbitration has to offer. Be prepared to be innovative or to accept innovative suggestions whether from the arbitrator or the other side. Also in choosing your arbitrator try not to be too clever and work out who is likely to find for you. An able, experienced and fair-minded individual is a far better choice than someone whom you feel might advocate your case. If you have a good case, have trust in the process.
Boulding: To make sure that they have exhausted all available alternative dispute resolution mechanisms, which are more often than not far cheaper, quicker and a better way of maintaining the commercial relationship between the parties, before commencing the arbitration process – arbitrations are a bit like juggernauts, which can easily be started and put in motion by turning the ignition key, but exceedingly difficult to stop!
Giaretta: Don't lose sight of your commercial goals. There is a great temptation for parties to let the process run towards its end, and for parties to get bound up in the antagonism that arises during an arbitration. But arbitration is always just a means to an end – it is not an end in itself. Think what you want to get out of the process, and constantly re-evaluate whether it is possible to achieve this.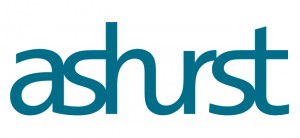 For further information, please contact: