17 May, 2016
Australian banks and financial institutions will have to fully fund their own regulatory body, and cannot pass the cost on to customers, ABC News has reported.
Treasurer Scott Morrison said that the levy banks already pay to fund the Australian Securities and Investments Commission (ASIC) will be increased by AU$121 million ($94 million) this year. The government will contribute AU$6 million this year, but the industry will be responsible for all funding within two years, ABC News said.
"We will have a future proof funding for a tough cop on the beat," Morrision told ABC's 730 programme, according to ABC News.
Morrison also said that he would be "furious" if banks made any attempt to pass the increased cost onto customers, ABC
News said.
ASIC chairman Greg Medcraft told ABC 730 that the extra funding will allow the commission to improve surveillance and enforcement, ABC News said.
ASIC already gets 15% of its funding through industry fees and levies, Medcraft told the news programme.
"If the banks invest in good compliance and treat their customers well and that means that we spent less time, then that means a lower bill. We want to have an incentive on those that we regulate to do the right thing," he said, according to ABC News.
Australia's opposition Labor government has called for a royal commission to look into misconduct in the financial sector.
Morrison described this as a "cynical exploitation of people's genuine concerns", saying that ASIC could act faster, ABC News reported.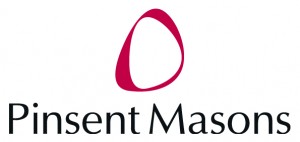 For further information, please contact:
David Rennick, Partner, Pinsent Masons