25 October, 2015
The Bank of China has launched a renminbi (RMB) bond trading index in London, Beijing and Singapore and has announced that it will establish a trading centre in London.
The BOC RMB bond trading index will include four indices of Chinese 'government bonds' and 'policy financial bonds', state-owned news agency Xinhua said on the Chinese state council's website.
It will include four indexes of prices of Chinese government bonds and policy financial bonds, Xinhua said.
The index will be run by the Bank of China Shanghai RMB trading unit, and will make trading on the China interbank bond market more efficient while helping overseas investors to understand the market, Xinhua said. Price information will be available from Bloomberg and Thomson Reuters EIKON each day, and monthly reports will be published on the Bank of China's website at the end of each month, Xinhua said.
The trading centre will be the bank's second largest offshore trading centre after Hong Kong, and will help clients with foreign exchange, derivatives, commodities and fixed income trading, according to Xinhua.
The Bank of China hopes to make London the leading offshore RNB centre "through promoting the economic and financial cooperation between the two countries and acting as a long-term and trusted partner and financial adviser for all global customers involved in China related businesses," Gao Yingxin, vice president of the Bank of China group told Xinhua.
Beijing-based finance and investment infrastructure expert Helena Chen of Pinsent Masons, the law firm behind Out-Law.com, said: "London is an important world centre for trading in foreign currencies, commodities, industrial metals and derivatives."
"In 2013, the UK and China formally established a currency swap line, which was regarded as a symbolic step in London's attempt to become a global centre for trading the ­offshore RMB. Then, in September 2014, the China Development Bank (CDB) issued a 2 billion yuan bond in London, the first outside of greater China," she said.
"This week it was reported that China has chosen London as the first overseas centre where it will issue sovereign debt in RMB. All of this will cement the UK's position as the most important RMB market outside greater China and shows that the UK has played a very important role in the internationalisation of the RMB," Chen said.
The People's Bank of China, China's central bank, issued its first offshore RMB bond in London this week. This is the first RMB note issued outside China and will help to develop an offshore market for the currency, as well as helping cross-border trade and investment, the central bank said, according to Xinhua.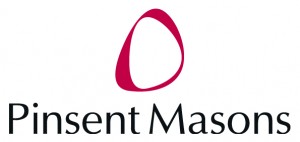 For further information, please contact:
John Bishop, Partner, Pinsent Masons
john.bishop@pinsentmasons.com