4 September, 2016
US regulators have approved the takeover of Swiss agriculture company Syngenta by China National Chemical Corporation (ChemChina).
The Committee on Foreign Investment in the United States has granted approval for the deal, the two companies said in a joint statement.
The transaction is still subject to anti-trust review by "numerous regulators around the world", the companies said, but they expect the deal to close by the end of the year.
Basel-based Syngenta employs 28,000 people in 90 countries, while ChemChina is the largest chemical corporation in China. ChemChina has previously acquired nine "leading industrial companies" in France, the UK, Israel, Italy, Germany and other countries, the statement said.
The all-cash $43.8bn deal is the largest-ever takeover in the chemical sector.
Shanghai-based foreign direct investment expert Bernd-Uwe Stucken of Pinsent Masons, the law firm behind Out-Law.com, said: "Chinese companies have spent almost $87 billion since the start of 2016 on buying companies overseas, as businesses take advantage of the strength of the RMB and the opportunity to transfer money out of China."
"These transactions offer an opportunity for the Chinese investors to upgrade their own technology and to speed up their globalisation strategies," Stucken said.
According to the latest data released by Thomson Reuters, Chinese cross-border merger and acquisition activity hit $95bn in the first quarter, a 136% rise on the same period last year, and 91% of this was outbound investment.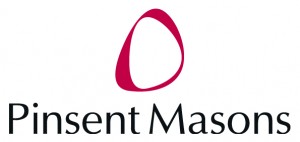 For further information, please contact:
Ian Laing, Partner, Pinsent Masons
ian.laing@pinsentmasons.com