22 February, 2017
A cargo of iron ore was carried from Western Australia to China on the "ZAGORA". The cargo was sold by SCIT Trading to Xiamen. Xiamen then agreed to sell the cargo to Cheongfuli. Cheongfuli then agreed to sell the cargo to Shanxi Haixin. Under that contract Shanxi Haixin was to appoint the discharge agent.
SCIT Trading arranged the vessel for carriage of the cargo pursuant to a COA that it had in place with SCIT Services. SCIT Services concluded a voyage charterparty with Oldendorff Carriers. Oldendorff Carriers had a long term agreement with Oldendorff for the latter to supply tonnage to the former. Oldendorff entered into a time charter trip with head owners on back to back terms with the voyage charter. Shanxi Haixin nominated the discharge port agent as Sea Road.
The original bills of lading were not available at the discharge port, so LOIs were required. The cargo was to be discharged to the discharge port agent who would then deliver it to the receivers on presentation of the bills of lading. The LOI identified Xiamen as the party to whom delivery was to be made. The cargo was delivered in accordance with the instructions of someone identifying themselves as from Sea Road. Bank of China paid the purchase price but was not reimbursed so arrested the vessel. Oldendorff put up security to release the vessel from arrest.
The issue was whether the LOI was engaged where delivery was to the custody of Sea Road, not Xiamen. It was submitted that the discharge to Sea Road was as agent for owners or Oldendorff.
Held (Teare J.):
The nomination of Sea Road as discharge port agent had been passed up the line of charterparties, therefore it is probable that Sea Road performed functions for all of the named entities in this case.
The crucial question was whether Sea Road, in taking delivery of the cargo, was acting on behalf of owners/Oldendorff or Xiamen. The Master gave evidence that the Sea Road representative had stated that he was there to handle discharge on behalf of Xiamen. Xiamen had inserted its name in the LOI to ensure it retained possession of the cargo and so would not suffer loss. The evidence indicated that it was more likely than not that Xiamen intended Sea Road to take delivery of the cargo on Xiamen's behalf and Sea Road accepted this.
It is unlikely that Sea Road would have been acting as owners' agent. Owners would not be interested in discharging the cargo into the possession of their own agent as this would not engage the LOI and protect them.
The cargo was delivered to Xiamen through the agency of Sea Road and so the LOI was engaged. Oldendorff was therefore liable to indemnify owners in respect of the arrest of the vessel and any liability to the Bank of China. This took effect similarly down the line.
(Oldendorff GmbH & Co KG and others v Sea Powerful II Special Maritime Enterprises and others [2016] EWHC 3212 (Comm))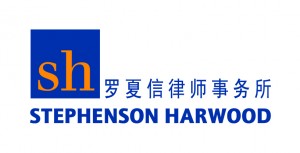 For further information, please contact:
Andrew Rigden Green , Partner, Stephenson Harwood
andrew.rigdengreen@shlegal.com