Recently, the Work Safety Committee of the State Council (the "WSC") reviewed the existing provisions and measures regarding work safety and enacted fifteen updated measures (the "Fifteen Measures"). The Fifteen Measures further strengthen workplace safety accountability and work to prevent major accidents. They emphasize the work safety responsibility of enterprises and put forward strict requirements for work safety. Enterprises should pay close attention to the new measures.
I. Main Contents of Fifteen Measures
The Fifteen Measures include the following: (1) ensure that local Party committees are responsible for workplace safety; (2) ensure that local governments are responsible for workplace safety; (3) ensure that the competent departments are responsible for safety supervision; (4) call to account leaders and supervisors for any violation of safety regulations; (5) ensure that leaders of enterprises assume the principal responsibilities for workplace safety; (6) immediately launch nationwide work safety inspections; (7) firmly hold to the red line for work safety in project approvals; (8) crack down on illegal subcontracting and license renting; (9) strengthen safety management regarding labor dispatch and flexible employment; (10) strike hard at illegal production and business operations; (11) address lax and weak law enforcement and inspection; (12) strengthen safety supervision law enforcement contingents; (13) reward those who report hidden risks in workplace safety; (14) punish those who cover up, misreport, underreport or report accidents in a tardy manner; and (15) coordinate efforts to promote economic development, respond to COVID-19 and ensure workplace safety.
The Fifteen Measures were refined by the WSC in response to new situations, problems, risks and hidden dangers in the field of work safety. This was in order to emphasize and highlight the implementation of the responsibility, supervision and inspection of workplace safety, the management of violations, source management and strict law enforcement.
II. Noteworthy Points of the Fifteen Measures for Enterprises
These are the following points enterprises need to focus on.
1. Responsibility for the principals of enterprises. The newly enacted Work Safety Law provides that the principal or business operator is the main person responsible for work safety and shall take full responsibility for work safety in such entity. The newly enacted Work Safety Law adds that the principal is the first person responsible for work safety, requiring the principal to attach great importance to work safety management. The principal's failure to perform work safety responsibilities or they undertake inappropriate performance of duties, resulting in work safety accidents, shall bear the corresponding legal responsibility.
2. Nationwide work safety inspections. The WSC intends to carry out nationwide work safety inspections. The inspections will include comprehensive self-examination, special supervision and inspection, and a "Look Back" inspection, requiring the implementation of the Fifteen Measures in each region. The WSC will form 16 comprehensive inspection teams to supervise and inspect the regions.
3. The safety management of labor dispatchers and flexible workers. The Fifteen Measures require that production and operation units shall incorporate labor dispatchers and flexible workers who accept their work instructions into the unified management of their units and educate and train them on work safety operation procedures and safety operation skills. They will strictly control the number of labor dispatchers in dangerous positions and those who do not pass safety knowledge training shall not be employed.
III. Conclusion and Suggestions
Enterprises and their principals should pay close attention to the supervision focus of law enforcement departments. We suggest that enterprises and their principals focus on the following aspects to strengthen their work safety management.
(1) Establish and improve work safety responsibility systems for all employees and strengthen the standardization of work safety; formulate and implement work safety regulations and operating procedures, as well as emergency rescue plans for work safety accidents;
(2) Establish and implement a dual prevention work mechanism of grading safety risks, hidden danger investigations and treatment and supervise and inspect the work of work safety officers. They should eliminate any hidden dangers in a timely manner, and report work safety accidents in a timely and truthful manner;
(3) Set up work safety management institutions in accordance with the law, equip these with work safety management personnel, according to the work tasks and job characteristics as to clarify the work to be done and the responsibilities of the personnel in each position in terms of work safety;
(4) Organize and implement work safety education and training programs, strengthen work safety education and training for employees (including labor dispatchers and flexible workers), and require the relevant responsible persons, safety management personnel and workers operating at special posts to work with certification after passing examinations;
(5) Strictly examine the work safety conditions or corresponding qualifications of suppliers or partners in accordance with the law, and in the case of leasing or contracting out, sign the work safety management agreement in accordance with the law to clarify their respective work safety management responsibilities; and
(6) Engage a third-party professional organization to conduct a work safety compliance audit and self-examination and self-correct the work safety management of their enterprise (even key suppliers) to better match work safety inspections and the subsequent enforcement actions.
If you have any specific questions regarding safety management or any needs for safety compliance audits or safety training, please contact us by email: [email protected]
About JunHe's EHS Practice and ESG Team: JunHe is among the largest, internationally recognized law firms in China providing a full spectrum of quality legal services, and we have a team of more than 900 professionals. We are a pioneer in the ESG practice area in China and have one of the largest EHS teams in the country, advising clients in the areas of EHS and ESG. With sustainability in mind, JunHe provides EHS compliance reviews for corporations in various sectors either alone or in cooperation with third-party agencies, depending on the particular needs of the client. Our professional legal team provides services including ESG, EHS, labor and employment, intellectual property, trade and data, banking and finance, tax, and compliance. We provide ESG due diligence investigation services for supply chain management and M&A transactions, assist companies and third-party agencies in drafting ESG reports and advise our clients on ESG-related issues arising during their day-to-day operations. We help our clients draft and review ESG-related clauses in contracts with their business partners, help investors and companies build and improve their ESG-related systems, and provide full ESG training and other ESG-related services.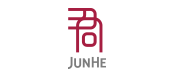 For further information, please contact:
NI, Tianling (Carey Nee), JunHe
[email protected]