15 August, 2017
China has ordered state-owned enterprises (SOEs) to improve their investment decision-making on overseas investments, strengthen internal auditing and carry out responsible due diligence, China Daily has reported.
The SOEs must set up decision-making systems and carry out financial feasibility studies on overseas projects before making any investment decision, China Daily said, citing guidelines from China's Ministry of Finance.
On-site inspection and auditing teams must evaluate any overseas projects that involve major losses and risks.
Many overseas investments by SOEs have been of poor quality with weak profitability and low investment returns directly related to "poor management of financial risks and careless decision-making", the guidelines said.
Xu Baoli, director of the research centre at the State-Owned Assets Supervision and Administration Commission said that China's Belt and Road Initiative will involve massive SOE investment in countries and regions with high political and economic risks.
"Greater outbound investment by SOEs is going to take place and many of them lack the ability to properly manage risks," Xu said.
Chinese government-run news agency Xinhua reported in April that China's SOEs plan to cut production capacity in sectors including steel and coal.
Project finance expert John Yeap of Pinsent Masons, the law firm behind Out-Law.com said: "SOEs are naturally not all the same when it comes to experience of international investments. As they gain experience in outbound investments it is possible to discern step changes in SOE's investment discipline, in areas from technical to financial and legal. It is therefore to be expected that less experienced SOEs will similarly improve their capabilities to conduct thorough investment due diligence, and do so quite rapidly."
"What we have seen recently with some SOEs is perhaps an over-cautious approach to due diligence, given the potential personal consequence of a bad investment. This over-cautiousness has in some cases been the cause for delays and in even deal failures," Yeap said.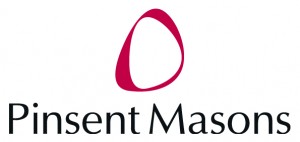 For further information, please contact:
Ian Laing, Partner, Pinsent Masons
ian.laing@pinsentmasons.com