25 June, 2015
China will allow fully foreign-owned e-commerce companies to operate in the country, to encourage foreign investment, according to press reports.
The decision is immediately effective and will cover "online data handling and trade handling services", the Chinese Ministry of Industry and Information Technology said, according to Reuters.
The ministry's statement was not clear on how the change will affect e-commerce companies already operating in China, Reuters said.
Allowing full foreign ownership "supports our country's e-commerce development, encourages and brings in the active participation of foreign investment, and further excites market competition," the statement said, according to Reuters.
A pilot scheme launched in January allowed foreign investors to fully own e-commerce companies within the Shanghai Free Trade Zone (FTZ).
State-run Chinese news agency Xinhua said at the time that allowing foreign investors into the Shanghai FTZ was "expected to trigger a gradual opening to overseas capital in China's lucrative e-commerce business currently dominated by home-grown giants including Alibaba, JD.com and others."
In February, China raised its overseas online transaction limit from RMB 10k to RMB 50k to boost e-commerce.
Shanghai-based corporate law expert Dr. Bernd-Uwe Stucken of Pinsent Masons said that many foreign investments in the e-commerce sector were currently made in variable interest entities (VIE) structures. These are offshore companies that are generally based in tax havens, and are used by companies including Alibaba, Baidu, Soho, and Citrip, Stucken said.
"Legally, these are all grey area structures and it is possible that once the draft Chinese foreign investment law is enacted, these investment structures will have to be restructured. The ability to establish wholly foreign owned ecommerce enterprises would offer a legal way out of the VIE structures and hence reduce the risk that regulators will intervene," Stucken said.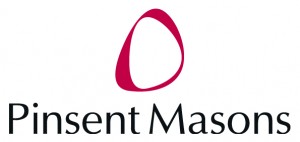 For further information, please contact:
Bernd-Uwe Stucken, Pinsent Masons
bernd.stucken@pinsentmasons.com