25 June, 2015
China plans to introduce tax policies to boost domestic e-commerce sales, and projects to make payments from overseas easier, according to press reports.
Chinese e-commerce companies will be given government support to sell to overseas customers, while credit insurance services will be introduced, Reuters said, citing a report on the Chinese central government's website.
Chinese customs will streamline the clearance of goods, and quality supervision agencies will improve the declaration, examination and release of goods, Reuters said. Payments in yuan will also be promoted, it said.
The Chinese State Administration of Foreign Exchange said earlier this week that sales volumes in cross-border e-commerce had reached USD 3.32bn since 2013, and that e-commerce trade volume in in the first five months of 2015 was already equal to the whole of 2014, according to Payment Week.
This rise is partly due to the Chinese government's change to the online transaction limit from RMB 10,000 to RMB 50,000 in February, a senior SAFE official told Payment Week.
The Chinese Ministry of Commerce has projected that the country's trade volume will grow to CNY 6.5tn (USD 1tn) in 2016, with an average annual growth of more than 30%, state-owned news agency Xinhua said in January.
Shanghai-based Yan Geng of Pinsent Masons said: "These policies indicate the Chinese government's changing attitudes toward e-commerce development, namely: giving more and taking less, more freedom and less control, and more help and less shirking."
"The fast-growing Chinese online shopping market opens up vast opportunities for both Chinese companies and foreign retailers and brands that wish to sell products to each other's markets," she said.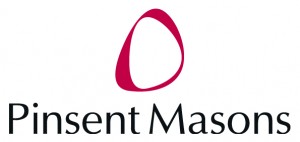 For further information, please contact:
John Salmon, Partner, Pinsent Masons
john.salmon@pinsentmasons.com
Susan McKiernan, Pinsent Masons
susan.mckiernan@pinsentmasons.com