26 April, 2019
Re Kaoru Takamatsu – [2019] HKCFI 802 (date of judgment 25 March 2019)
For the first time the Hong Kong Court has recognised a Japanese winding up proceeding and granted assistance to a bankruptcy trustee appointed by the Japanese Court.
Background
On 1 March 2018, the District Court of Tokyo, Twentieth Civil Division ("Tokyo Court") ordered Japan Life Co, Ltd ("Japan Life") to be wound up and appointed Mr Kaoru Takamatsu as trustee in bankruptcy.
Mr Takamatsu required access to Japan Life's bank accounts records held by the Hong Kong branches of Mizuho Bank and HSBC. Mr Takamatsu sought recognition and assistance from the Hong Kong Court to enable him to obtain copies of the account records and deal with Japan Life's affairs in Hong Kong.
Decision and principles
Justice Harris recognised the Japanese winding up proceedings and granted Mr Takamatsu the powers in the standard recognition order (set out in Re Joint and Several Liquidators of Pacific Andes Enterprises (BVI) Ltd HCMP 3560/2016), which includes the power to apply for an examination of a person or to seek documents from a third party concerning the affairs of the company.
Harris J summarised the principles of recognising foreign insolvency proceedings and providing assistance to foreign officeholders as follows.
The Hong Kong Court will recognise foreign insolvency proceedings which are:

collective in nature; and
opened in the company's country of incorporation.

Upon the foreign insolvency proceedings being recognised the Hong Kong Court will grant assistance to foreign officeholders. In the case of liquidators appointed in jurisdictions with similar insolvency regimes, the assistance may extend to granting orders that give the foreign insolvency officeholders substantially similar powers to liquidators in Hong Kong.
Despite Japan having a civil law system, Harris J held that the winding up proceedings in Japan were collective in nature and the powers of a trustee under the Japanese winding up proceeding are similar (though not identical) to the rights of a liquidator in a Hong Kong.
In respect of the right to apply to the Court for disclosure orders and ancillary relief, Harris J emphasised that this right was a right to apply only. The foreign officeholder must show that a similar right is available in the jurisdiction in which they have been appointed.
What hasn't been answered?
This case does not touch on whether a Japanese corporate reorganisation or civil rehabilitation would be recognised in Hong Kong. We anticipate that recognition of such proceedings is unlikely as this would go beyond the scope of what is available in Hong Kong. This follows the reasoning in Joint Administrators of African Minerals Ltd v Madison Pacific Trust Ltd [2015] HKEC 641, where the Hong Kong Court refused to recognise English administration proceedings because there was no equivalent mechanism to administration in Hong Kong.
Takeaway points
The Hong Kong Court is willing to recognise and provide assistance in support of foreign insolvency regimes if the applicant is able to demonstrate that the foreign proceedings are collective in nature and the assistance sought does not go beyond what is available under Hong Kong law.
We expect to see more cases where insolvency officeholders from non-Common Law jurisdictions seek recognition and assistance from the Hong Kong Court.
Link to article about African Minerals case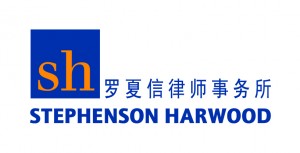 For further information, please contact:
Eloise Fardon, Stephenson Harwood
eloise.fardon@shlegal.com