29 February, 2016
FOCUS: China and the UK have overhauled the visit visas required for travel to one another's countries in a bid to boost both business and tourism travel. With two year multiple-entry visas now available, both countries hope to see an increase in visitors.
As of 11 January, it will cost just £85 for a two-year standard visit visa that will allow multiple visits to the UK for Chinese citizens visiting for leisure, business, to attend conferences or to investigate setting up a business. Previously, a two-year visa would have cost £324.
The eligibility requirements when applying for a visa will remain the same, but the actual mechanics of applying are expected to become easier, with plans to extend the number of machines available in China to take fingerprints, and an increased number of visa application centres.
There are now four categories of visit visa: standard; marriage and civil partnership; permitted paid engagement, and transit.
The recent changes apply to standard visit visas, which cover almost all visitors coming to the UK for tourism and business. Chinese nationals travelling on the visa will still be subject to strict parameters, unable to work or set up a business, or stay long term in the UK.
The marriage and civil partnership visa is designed for people who want to get married in the UK, while the permitted paid engagement visa is for specific things like a lawyer coming to the UK to provide advocacy for a court hearing. It is only given for up to one month. The transit visa simply allows people to transit through the UK en route to another country.
The Chinese government is putting in place a reciprocal agreement, mirroring the UK two-year standard visit visa for Chinese nationals, and with similar costs.
The changes were announced during Xi Jinping's visit to the UK in autumn 2015, when the two governments agreed on the importance of increasing travel between their countries. The UK was keen to compete with the Schengen visa, which made continental Europe an attractive destination, and US visit visas. The changes are likely to be welcomed by business people in particular. Whilst they would no doubt have come to the UK when they needed to, it could be a cumbersome and expensive process.
The multiple entry aspect of the new visas will cut costs for visitors. It is estimated to cost around £130 in procedural costs for each application, so the £85 charge is effectively being subsidised in order to encourage visitors and, in turn, boost the UK economy.
Visitor numbers are already growing, and this will help to encourage that: in September 2015, the number of visitors from China to the UK was up 22% from the previous year. With the increasing wealth of China's middle class, it is hoped more will choose the UK for holidays and business.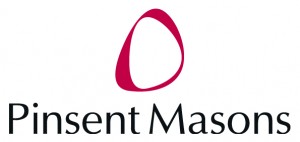 For further information, please contact:
Joanne Hennessy, Pinsent Masons
joanne.hennessy@pinsentmasons.com