24 July 2020

The Legislative Council has recently passed the Employment (Amendment) Bill 2019 which, amongst other measures, amends various provisions in respect of statutory entitlement to maternity leave under the Employment Ordinance (Cap. 57).
A summary of the changes which the Bill will usher in when it comes into effect are set out below:
Statutory entitlement to maternity leave enjoyed by a female employee who is employed under a continuous contract of employment will be extended from 10 weeks to 14 weeks. The basis of the calculation of maternity leave pay will remain unchanged at the rate of four-fifth of the female employee's average daily salary.

There will be a cap of HK$80,000 per employee for the additional 4 weeks of maternity leave although employers can chose to pay the employee their full salary when they are on maternity leave. Employers can seek reimbursement from the Government of the additional leave through an administrative scheme which will be subject to the cap of HK$80,000. The details of the scheme have yet to be announced. According to the Government, the cap will cover 99% of the female working population in Hong Kong.

A female employee who suffers a miscarriage will be entitled to statutory maternity leave if her pregnancy lasts for 24 weeks or more. Currently a female employee will only be entitled to maternity leave if her pregnancy lasts for more than 28 weeks. The shortening of the period from 28 weeks to 24 weeks is to enhance protection to an employee who miscarries at a late stage in her pregnancy.

A certificate of attendance will be sufficient to prove a female employee's entitlement to sickness allowance relating to her pregnancy for attending a medical examination. The certificate of attendance must be issued by a recognised professional such as a registered medical practitioner, a registered Chinese medical practitioner, a registered nurse or a registered midwife.

A male employee's entitlement to paternity leave for a total of 5 days will remain unchanged under the Bill but the period in which he can take his paternity leave will be extended. Under the current law, he is entitled to take paternity leave starting from 4 weeks before the expected date of delivery until 10 weeks after the actual date of delivery. The Bill extends the period in which a male employee can take his paternity leave until 14 weeks after the actual date of delivery.
Employers should take note of the forthcoming changes and update their employment handbooks and policies in advance of the changes coming into effect.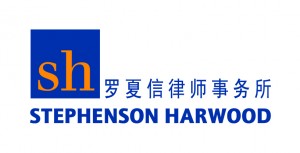 For further information, please contact:
Jezamine Fewins, Partner, Stephenson Harwood
jezamine.fewins@shlegal.com