4 June, 2015
On 30 March 2015, the Hong Kong Competition Commission ("HKCC") and the Communications Authority ("CA") published revised versions of the draft guidelines under the Competition Ordinance (the "Revised Guidelines"). The Revised Guidelines are intended to present the views of the HKCC and the CA on how they intend to interpret and apply the provisions of the Competition Ordinance. The revisions were made following feedback provided by stakeholders on the original set of guidelines released on 9 October 2014.
The following revised drafts were published:
In addition to the Revised Guidelines, the HKCC also published a Guide to the Revised Draft Guidelines which summarises its approach to preparing the Revised Guidelines and how key issues received during the submission process were addressed. The Revised Guidelines were presented to the Legislative Council for consultation in late April 2015.
Interested parties were requested to send comments on the Revised Guidelines by 20 April 2015.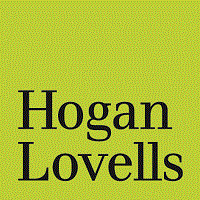 For further information, please contact:
Jamie Barr, Partner, Hogan Lovells
jamie.barr@hoganlovells.com
Tim Fletcher, Partner, Hogan Lovells
tim.fletcher@hoganlovells.com
Terence Lau, Partner, Hogan Lovells
terence.lau@hoganlovells.com
Mark Parsons, Partner, Hogan Lovells
mark.parsons@hoganlovells.com
Nelson Tang, Partner, Hogan Lovells
nelson.tang@hoganlovells.com
Thomas Tarala, Partner, Hogan Lovells
thomas.tarala@hoganlovells.com
Steven Tran, Partner, Hogan Lovells
steven.tran@hoganlovells.com