3 August, 2015
Practice Note 20, which provides guidance on announcements and documents under the Takeovers Codes, has been revised.
The key revisions are as follows:
vetting of documents – issuers are reminded of their obligations to file draft documents for comments prior to publication under Rule 12.1 of the Takeovers Code, unless the document falls under the Post-Vet List;

previous six months dealings – offerors are reminded to carefully check its trading records to confirm if it has dealt in any relevant securities of the offeree company in the six months before (i) the date of submission of the first draft of the Rule 3.5 announcement, or (ii) the commencement of the offer period, whichever is earlier. Similar enquiries should be made with concert parties for this purpose. A similar reminder to whitewash applicants is also added;

offer period – clarification that an offer period commences when an announcement of a proposed offer or possible offer is made. This is different from the "commencement of an offer" which signifies the first day the offer is made and open for acceptance upon the despatch of the offer document or composite document. Once an offer period commences, a number of Takeovers Code disciplines will start applying to relevant parties, including dealing disclosure obligations and the rule against frustrating action by offeree company directors. This list is not exhaustive and the Executive should be consulted in cases of doubt; and

financial resources confirmation – the financial adviser to the offeror should provide the Executive with a confirmation of sufficiency of financial resources at the same time as the submission of the first draft of a firm intention to make an offer announcement.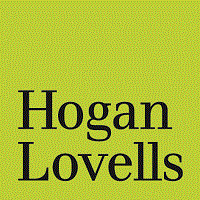 For further information, please contact:
Jamie Barr, Partner, Hogan Lovells
Tim Fletcher, Partner, Hogan Lovells
Terence Lau, Partner, Hogan Lovells
Mark Parsons, Partner, Hogan Lovells
Nelson Tang, Partner, Hogan Lovells
Thomas Tarala, Partner, Hogan Lovells
Steven Tran, Partner, Hogan Lovells