13 August, 2018
Amendments to the ECB Policy
On April 27, 2018, the RBI has issued the External Commercial Borrowings ('ECB ') Policy
– Rationalisation and Liberalisation ('ECB Policy '), which provides for the following key relaxations in the existing ECB framework:
i. A uniform all-in-cost ceiling of 450 basis points over the benchmark rate has been stipulated. The benchmark rate will be 6 month US$ LIBOR (or applicable benchmark for respective currency) for Track I and Track II , while it will be the prevailing yield of the Government of India securities of corresponding maturity for Track III (Rupee ECB s) and rupee denominated bonds.
ii. The liability to equity ratio for ECB s raised from direct foreign equity holder under the automatic route has been increased to 7:1. This ratio will not be applicable if the aggregate amount of ECB s raised by an entity do not exceed US$ 5 million.
iii. The RBI has permitted housing finance companies, regulated by the National Housing Bank, and port trusts, constituted under the Major Port Trusts Act, 1908, to avail ECB s under all tracks; provided such entities maintain a Board approved risk management policy and keep the ECB exposure hedged 100% for ECB s raised under Track I. Companies engaged in the business of maintenance, repair and overhaul and freight forwarding have been permitted to raise ECB s denominated in . only.
iv. The RBI has stipulated a negative list for end use for all tracks which includes investment in real estate or purchase of land except when used for affordable housing, investment in capital market and equity investment. Additionally, for tracks I and III , except when raised ECB has been raised from direct and indirect equity holders or from a group company and provided the loan is for a minimum average maturity of five years, the following negative end uses will also apply: (i) working capital purposes, (ii) general corporate purposes, and (iii) repayment of Rupee loans. Additionally, on-lending to entities for the aforementioned activities would not be permitted.
Prohibition on dealing in Virtual Currencies
On April 6, 2018, the RBI issued a circular prohibiting entities regulated by the RBI from dealing in virtual currencies or providing services (including maintaining accounts, registering, trading, settling, clearing, giving loans against virtual tokens, accepting them as collateral, opening accounts of exchanges dealing with them and transfer / receipt of money in accounts relating to purchase / sale of virtual currencies) for facilitating any person or entity in dealing with or settling virtual currencies. Prohibited entities already providing these services as on the date of the circular, have been directed to exit such relationship by July 6, 2018.
This RBI circular was challenged in the Supreme Court, which has not granted a stay on the circular.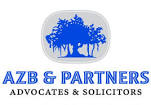 For further information, please contact:
Zia Mody, Partner, AZB & Partners
zia.mody@azbpartners.com