31 October, 2016
Disputes under Trust Deeds and the (Indian) Trust Act, 1882 Not Arbitrable
The SC, in the matter of Vimal Kishor Shah & Ors v. Jayesh Dinesh Shah12, by way of an order dated August 17, 2016, has held that disputes relating to trusts, trustees and beneficiaries arising out of trust deeds and the (Indian) Trust Act, 1882 ('Trust Act') are not capable of being decided in arbitration despite the existence of an arbitration clause in the trust deed. This judgment is significant as it adds another category of disputes that are not capable of being decided in arbitration prescribed by the SC in the matter of Booz Allen & Hamilton Inc. v. SBI Home Finance Ltd.13
The dispute in the present case arose in respect of a family trust deed that contained an ar- bitration clause that provided for arbitration in terms of the (Indian) Arbitration Act, 1940 for disputes between / with beneficiaries who were not parties to the trust deed. The beneficiaries in the present matter challenged the appointment of an arbitrator by the Bombay HC before the SC on the ground that a valid and enforceable arbitration agreement did not exist.
Referring to Section 7 of the Arbitration and Conciliation Act, 1996 which sets out the requirements of a valid arbitration agreement, the SC held that since the beneficiaries did not sign the document (being the trust deed), they are not parties to such deed and therefore, no agree- ment could have been entered into between the beneficiaries. The SC also examined the provi- sions of the Trust Act and observed that the Trust Act exhaustively deals with trusts, trustees and beneficiaries and provides for adequate and sufficient remedies to all aggrieved persons by giving them a right to approach civil courts.
12 Vimal Kishor Shah & Ors v. Jayesh Dinesh Shah, (2016) SCC OnLine SC 825
13 Booz Allen & Hamilton Inc. v. SBI Home Finance Ltd., (2011) 5 SCC 532 wherein SC had held that the following types of disputes are not capable of being settled by arbitration: (i) disputes regarding rights and liabilities arising out of or giving rise to criminal offences; (ii) matrimonial disputes including child custody; (iii) guardianship matters; (iv) insolvency and winding up matters; (v) testamentary matters; and (iv) eviction or tenancy matters governed by special statutes.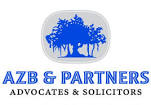 For further information, please contact:
Zia Mody, Partner, AZB & Partners
zia.mody@azbpartners.com