3 November 2021

The Department of Telecommunications ('DoT') by Notifications dated September 23, 2021 and September 27, 2021 has amended the commercial very small aperture terminal license agreement ('VSAT') and the 'Unified License Agreement' on provision of cellular backhaul connectivity. The amendments have been introduced in order to enable use of satellite services through VSAT terminal to provide backend connectivity for mobile networks.
Some of the key changes to the existing framework include the following:
. DoT has widened the scope of license and permitted use of VSAT services by providing (a) backhaul connectivity for cellular mobile services through satellite using VSAT to the access service providers; (b) backhaul connectivity using VSAT to access service providers for establishing Wi-Fi hotspots;
ii. VSAT terminal of service provider used to be in service area of the access service provider; however, VSAT hub can be located anywhere in country;
iii. PSTN connectivity has now been permitted for backhaul connectivity using VSAT, to enable the access service providers to provide cellular mobile services through satellite and establish Wi-Fi hotspots;
iv. a licensee that has authorizations for Commercial VSAT CUG Service and National Long Distance ('NLD') service under the Unified License is permitted to share the VSAT Hub for providing authorized services; and
v. a licensee is permitted to share its active and passive infrastructure for providing services authorized to it under any other telecom license / services authorisation, which will be governed by the terms and conditions of the respective license. Also, authorized gateway hub operated by the satellite provider is permitted to be shared with the satellite bandwidth seeker.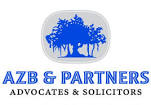 For further information, please contact:
Zia Mody, Partner, AZB & Partners
zia.mody@azbpartners.com