22 April, 2015
Lloyd's, the insurance marketplace based in the City of London, is in talks with market regulators in Malaysia to set up an office dedicated to 'takaful', the Islamic equivalent of insurance, according to press reports.
The planned office will also enable Lloyd's to target Saudi Arabia and the United Arab Emirates, which together with Malaysia are the largest global markets for Islamic insurance, the marketplace's director of global markets, Vincent Vandendael, told Reuters. Lloyd's opened an office in the Dubai International Finance Centre (DIFC) earlier this year.
Takaful is based on the concept of mutuality, with the takaful company overseeing a pool of funds contributed to by all policyholders. As an Islamic financial concept, takaful does not allow monetary speculation or interest. The global takaful market is expected to be worth $20 billion by 2017, according to financial consultancy Ernst & Young.
Lloyd's has historically provided cross-border reinsurance in Malaysia as a foreign reinsurer, but also has a 'tier 2' licence allowing its syndicates to set up service companies in the Labuan International Business and Financial Centre (IBFC). The country has also been identified as a "key territory" as part of Lloyd's 'Vision 25' strategy, which sets out the market's ambition to become the global centre for specialist insurance and reinsurance.
Lloyd's Dubai was established in March 2015 to give Lloyd's an underwriting base in the Middle East and North Africa (MENA) region. The building houses six service companies and the Lloyd's Representative Office, while a further two Lloyd's members trade from their own offices in the DIFC. Lloyd's Dubai provides cover for a broad range of risks including marine and energy, property, construction and engineering, terrorism, casualty, personal accident and professional and financial risk insurance.
Lloyd's is also a founding member of the Islamic Insurance Association of London (IIAL), which will be fully established later this month. The IIAL is being set up to support the UK's stated policy intention of becoming the Western hub for Islamic finance, according to Reuters.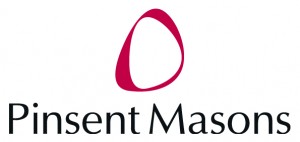 For further information, please contact:
Alexis Roberts, Partner, Pinsent Masons