15 October, 2016
The maximum number of passenger flights permitted per week between the UK and China has been more than doubled, the governments of the two countries have announced.
Currently each nation has only been allowed to operate 40 flights per week serving no more than six destinations. That number has now been increased to 100, while airlines will be able to run services between any destination in the UK and any destination in China.
Limits on all-cargo services have been lifted entirely, which the government said would create "new opportunities for UK trade and businesses".
The UK government said that the new deal would "boost tourism and trade opportunities"; something that would be of increasing importance following the country's vote to leave the European Union. However, the decision to run any additional flights will be a commercial one to be taken by individual airlines.
"Strong connections with emerging markets like China are vital for us if we are to continue competing on the global economic stage," said Chris Grayling, the UK's transport secretary.
"Hundreds of thousands of Chinese people visit the UK every year, spending hundreds of millions of pounds. Raising the number of permitted flights between the two countries will provide massive opportunities for our businesses, helping increase trade, create jobs and boost our economy up and down the country," he said.
Aviation minister Lord Ahmad added that the deal "demonstrates that the UK is very much open for business" following the so-called 'Brexit' vote.
"Post Brexit, improving trade links with key markets such as China will boost exports and tourism, as well as helping create jobs and strengthening our local economies," he said.
The UK government is expected to make a long-awaited announcement on expanding airport capacity in the south-east of England within the next week. In June 2015, the Airports Commission chaired by Sir Howard Davies recommended the construction of a third runway at Heathrow Airport as the best way to resolve the UK's growing need for greater air capacity, subject to certain concessions to address the airport's impact on the environment and the local community.
Changes to the process for obtaining visas for visits between the UK and China came into force at the start of this year, designed to make standard visit visas cheaper and easier to obtain.
Visits to the UK from China increased by 46% between 2014 and 2015 to almost 270,000, according to figures from the UK government. Spending by Chinese visitors increased by 18%, to £586 million, over the same period, it said.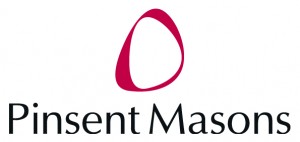 For further information, please contact:
Ian Laing, Partner, Pinsent Masons
ian.laing@pinsentmasons.com