17 June, 2015
The New Zealand government will invest NZD 125m (USD 87m) in the China-led Asian Infrastructure Investment Bank (AIIB).
The investment will be paid over five years, the government said.
New Zealand was the first western developed nation to join negotiations to set up the Bank and membership will enhance its already strong economic, trade and investment links with the Asian region, the government said.
The AIIB was launched in Beijing last year to boost investment in infrastructure in Asia. It is expected to have initial capital of close to USD 100bn to invest in infrastructure projects. It will be financed by individual country contributions proportionate to their economic size.
"Increased infrastructure investment will enhance the Asian region's growth and that will be good for New Zealand," New Zealand's finance minister Bill English said.
The next step for New Zealand will be a formal signing ceremony in Beijing later this month, and the AIIB is expected to begin operations before the end of the year, the government said.
Fifty seven countries have joined AIIB as its prospective founding members. The US and Japan have stayed out of the institution.
When the UK announced its plans to join the bank on 12 March, the US told the Financial Times that this was part of a trend of "constant accommodation" to China.
China will take a 25-30% stake in the new Asian Infrastructure Investment Bank (AIIB), and India 10-15%, according to delegates at a three-day meeting of the bank's founding members, according to press reports.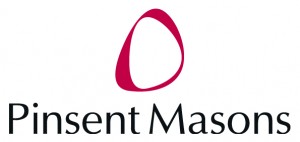 For further information, please contact:
Richard Laudy, Partner, Pinsent Masons
richard.laudy@pinsentmasons.com
Nick Ogden, Partner, Pinsent Masons
nick.ogden@pinsentmasons.com