Overview Of U.S. Law Enforcement Related To China In 2020 And Risk Warning.
Legal News & Analysis - Asia Pacific - China - Regulatory & Compliance - International Trade
28 January 2021
[Background overview]

As China and the United States enter the "new cold war", economic and trade relations between the two countries will become increasingly tense in 2020. Under the multiple restrictions of the US Department of Defense's "Communist Chinese Army Company List", the Department of Commerce's "Military End User List" and "Entity List", some Chinese military-related companies have suffered major impacts in their financing and supply chains in the US. In addition, the US Department of Justice has prosecuted 38 cases against Chinese companies and citizens for "stealing US trade secrets" in the past year. Many multinational companies with subsidiaries in China are facing charges from the US Department of Justice and the Securities Regulatory Commission. After paying a huge amount of settlement money, corporate compliance issues are eye-catching.

[ The U.S. enforcement actions against Chinese-related companies in 2020 ]

Chinese military enterprises

Regarding the Chinese military-related enterprises defined by relevant US departments, the US Department of Defense's "Communist Chinese Army Company" list is intended to restrict companies' financing in the United States, and the US Department of Commerce's "Military End User List" and "Entity List" are intended to block companies. Supply chain in the United States.

According to an executive order signed by US President Trump on November 12 last year, starting at 9:30 on January 11, 2021 Eastern Time, the United States is prohibited from trading securities of so-called Chinese military-related companies under the definition of the US Department of Defense. Currently, the list includes 31 Chinese companies including China Mobile, China Unicom, and China Telecom. At the beginning of this year, the NYSE officially delisted the above-mentioned three telecom companies listed in the United States from the exchange on January 16 after experiencing two public reversals. In addition to being delisted by the stock exchange, the companies on this list also face the risk of termination of over-the-counter transactions. SMIC was withdrawn from the OTCQX OTC market at the end of the transaction on January 6 this year.

For Chinese companies included in the " Military End User List" and "Entity List", suppliers need to obtain the U.S. Department of Commerce Industry With the number of security bureaus and its limited special permission. Judging from the currently published list, the former list is mainly for airlines such as Shanghai Aircraft Manufacturing Co., Ltd. and Xi'an Aircraft Industry Co., Ltd.; the latter list involves multiple types of companies, such as CNOOC Group in the energy field and SMIC in the semiconductor industry. Wait. In practice, in order to avoid trouble and responsibility, most sellers are reluctant to supply products to the companies on the list, which will have varying degrees of impact on the supply chain of the companies on the list according to their dependence on imports.

Chinese high-tech companies

The US Department of Justice announced on its official website in November last year that the "China Operation" implemented since 2018 aims to protect US intellectual property and industrial technology, against theft of trade secrets, hacking, economic espionage, and other impacts such as supply chain attacks. The covert behavior of the American public and policymakers.

Under this operation, the most prosecuted case after investigation by the Ministry of Justice was theft of trade secrets. The criminal liability for foreign organizations or individuals infringing on U.S. trade secrets is stipulated in the Federal Economic Espionage Act [1] . The types of crimes regulated by it mainly include (1) stealing trade secrets, or embezzling, taking away, or taking away without permission Or conceal trade secrets, or obtain trade secrets by fraud, fictitious facts or deception; (2) Unauthorized copying, copying, sketching, drawing, photographing, downloading, uploading, altering, destroying, photocopying, transmitting, transmitting, sending , Mailing, disseminating or transferring trade secrets; (3) Knowing that trade secrets are stolen, infringed, acquired or misappropriated without permission, still receive, purchase or possess the trade secrets; (4) Attempted crimes and communication with others Conspiracy to implement behavior.

According to the case statistics of the US Department of Justice , there are currently 68 related law enforcement cases, of which there will be 38 in 2020 alone [2] .

Last year, Huawei was charged with stealing trade secrets from six US technology companies. The stealing techniques alleged in the indictment include (1) after signing a confidentiality agreement with the intellectual property owner, violating the terms of the agreement and using the intellectual property privately for their own commercial purposes; (2) hiring employees of other companies to guide them improperly Divulging the intellectual property rights of his former employer; (3) Using an agent, such as a professor working in a research institution, to obtain and improperly provide the intellectual property rights of others to Huawei. According to the indictment, Huawei implemented an incentive mechanism to encourage its employees to obtain secret information from competitors through financial incentives. The case is still in progress.

In addition, a case worthy of attention is that Jason Energy Technology Co., Ltd. ("Jason Energy") and its employee Gao were accused of stealing and intending to steal trade secrets in October last year on the grounds that they hired former employees of a US oil company Going to China as a consultant to provide technical advice, and the employee has admitted in court that he transferred documents containing trade secrets from the United States to China for Jason's benefit. The case has not yet been concluded. According to estimates by the U.S. Department of Justice, Jason Energy may be fined up to 5 million U.S. dollars or three times the value of the stolen trade secrets. Gao faces the same amount of fines and may be up to ten years. Imprisonment [3] .

Multinational corporations with subsidiaries in China

In 2020, the U.S. Department of Justice and the Securities Regulatory Commission launched enforcement activities against 12 companies on the grounds of the U.S. Foreign Corrupt Practices Act, with a total of 6.4 billion US dollars in criminal fines. The minimum amount is 8.8 million US dollars (Cardinal Health) and the highest is 3.3 billion US dollars (Goldman Sachs) [4] .

The companies involved are all charged with one or more of the following acts of payment, gift or promise for the purpose of "obtaining or maintaining commercial transactions" :

(1) Influencing any behavior or decision of a foreign official within the scope of his authority; (2) Inducing a foreign official to violate his statutory obligations for a certain act or not for a certain act; (3) Obtain any improper benefits; (4) Induce a foreign official to use his influence to influence a foreign government or government agency, and make the government or agency do a certain behavior or not . [5]

For enterprises, there are three possible situations that fall under the jurisdiction of this law, namely (1) domestic commercial entities in the United States; (2) issuers, including companies listed on US exchanges registered under the Securities Act [6] (including issuing Stocks and depositary receipts), and companies that have securities quoted in the over-the-counter market in the United States and need to submit periodic reports to the Securities Regulatory Commission [7] ; (3) Territorial jurisdiction, that is, for specific entities that are not issuers or domestic commercial entities If it participates in any promotion of bribery payment (or offer, promise, or authorization payment) directly or indirectly through an agent in the United States [8] , FCPA shall apply. In addition, companies such as shareholders, directors, or agents representing the above three types of corporate actions may also be investigated, punished or sued under the FCPA.

According to the second edition of the "Foreign Corrupt Practices Guide" revised by the US Department of Justice and the Securities and Futures Commission last year , the long-arm jurisdiction of the Act has gradually become more and more protracted through precedents. For example, for the first two types of companies mentioned above, regardless of whether their actions occurred in the United States or not, they may be subject to territorial jurisdiction because they are accused of using US mailboxes or any other means to facilitate corrupt payments to foreign officials in interstate trade [9] .

In the law enforcement cases in 2020, the huge settlements promised by Herbalife Nutrition, Cardinal Health, Airbus SE and others to the U.S. government include the bribery of their Chinese subsidiaries to Chinese officials. fine.

[Compliance Recommendations and Prospects]

Chinese military enterprises

If it has been included in a certain list, it is necessary to check financing and supply chain channels in a timely manner, and conduct multi-level risk assessments on multiple issues of the company.

In order to quickly make response plans, such as the default risk of existing trade contracts, the ability to repay mature debts, and the risk of default. If it is not included in the list, it is recommended to analyze and evaluate whether it is possible to be included in the list, so as to prepare in advance.

Whether China-US economic and trade relations will ease after the Biden administration takes office is still uncertain. Whether the companies on the aforementioned list will be removed due to political factors have not yet seen signs. As these three types of lists will be updated from time to time, it is recommended that relevant companies always remain vigilant and keep an eye on relevant US websites.

In fact, relevant government departments in my country have already taken relevant countermeasures. The Ministry of Commerce Order No. 1 of 2021, "Measures to Block the Improper Extraterritorial Application of Foreign Laws and Measures", stipulates that after the competent commerce department receives the report and completes the evaluation, if it confirms that the relevant foreign laws and measures have inappropriate extraterritorial application, they can It is decided that the competent commerce department of the State Council shall issue prohibitions not to be recognized, not to be enforced, or to comply with relevant foreign laws and measures. Many provisions of the law, such as the applicable objects, do not have clear definitions and need to wait for further explanations from the Ministry of Commerce. We will continue to monitor the progress of the department's regulations.

Chinese high-tech companies

Aside from conspiracy theories, high-tech companies have many compliance points in the R&D and production processes that need to systematically train relevant personnel, especially when the company itself has a US subsidiary, or has business dealings with US companies, or requires When hiring people who have worked in a US company.

If a company with a business relationship or an employee to be hired commits an act of stealing trade secrets, then as a beneficiary of the stolen trade secrets, it is likely to be charged with conspiracy. At this time, an effective compliance internal control mechanism can help identify such risks, or help provide "unknowing" evidence when accused, so as to strive to separate corporate responsibility from employee personal responsibility.

Compliance training can be pre-prevented to a certain extent through the design of form and frequency, as well as special training for high-risk personnel. An effective compliance mechanism can also protect the enterprise itself, and systematically control the risk of intellectual property theft by others to a reasonably low level.

Multinational corporations with subsidiaries in China

For multinational corporations, if they have subsidiaries in China, due to the special attention of the US Department of Justice to Chinese companies, it is necessary to conduct compliance training on anti-corruption issues for Chinese subsidiaries and other personnel involved in decision-making or specific affairs of Chinese subsidiaries. .

In the global market, an effective compliance mechanism can strengthen the company's internal control, thereby effectively detecting and preventing violations of overseas anti-corruption laws. An effective compliance mechanism targets the company's specific business and its associated risks. This effective compliance mechanism can protect the company's reputation, ensure the interests and confidence of investors, reduce uncertainty in business transactions, and maintain the safety of company assets.

Whether there is a fully functional and effective compliance system is also an important consideration for the U.S. Department of Justice and the Securities Regulatory Commission when measuring fines for violations of the Foreign Anti-Corruption Act. In many cases, reports submitted by companies proved the completeness and effectiveness of their compliance system, which greatly reduced fines.

However, the compliance mechanism established by copying the existing model may be inefficient or even ineffective. Because each compliance mechanism should be designed according to the company's specific needs, risks, and challenges. In addition, it is necessary to inspect and evaluate the effectiveness of the existing compliance system at regular intervals, and to check for omissions and update vacancies to meet the new objective conditions and the needs of law enforcement requirements.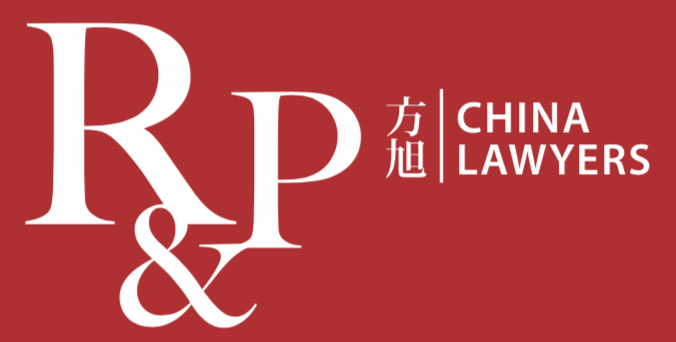 For further information, please contact:
Peng Qiao​, R&P China Lawyers
[1] Chapter 18, U.S.C. 1831
[2] See the official website of the US Department of Justice: https://www.justice.gov/opa/information-about-department-justice-s-china-initiative-and-compilation-china-related .
[3] See the official website of the US Department of Justice: https://www.justice.gov/opa/pr/chinese-energy-company-us-oil-gas-affiliate-and-chinese-national-indicted-theft-trade-secrets .
[4] The data comes from a summary of news on the official website of the US Department of Justice.
[5] 15 USC § 78dd-1(a), 78dd-2(a), 78dd-3(a).
[6] For a complete list of exchanges, see the official website of the US Securities Regulatory Commission "National Securities Exchanges", https://www.sec.gov/fast-answers/divisionsmarketregmrexchangesshtml.html .
[7] Companies that list securities on the over-the-counter market ("OTC") need to submit regular financial reports to the SEC, specific banks or their insurance regulatory agencies. For a list of companies that need to submit a report to the Securities Regulatory Commission that trade in the over-the-counter market, please refer to the US Securities Regulatory Commission's official website https://www.sec.gov/edgar/search-and-access .
[8] 15 USCS § 78dd-3(a).
[9] See the second edition of the "Foreign Corruption Law Guide", pages 11-12.