28 September, 2015
HSBC and the Bank of China in Hong Kong have been approved to issue 1 billion yuan ($156.9 million) and 10 billion yuan of bonds respectively in Hong Kong, the People's Bank of China (PBOC) said in a statement (link in Chinese).
This is the first time that an international commercial bank has been allowed to issue yuan-denominated bonds, the bank said.
Only the International Finance Corporation in 2005, the Asian Development Bank in 2013 and "other international development agencies and foreign non-financial institutions" have been allowed to issue the bonds on the inter-bank bond market in the past, PBOC said.
The issue of the HSBC and Bank of China Hong Kong bonds in Hong Kong will expand China's inter-bank bond market and increase the range of issuers. It will broaden the channels available for international banks and promote further opening of China's bond market as well as increasing cross-border use of the RMB (renminbi, China's currency), the PBOC said.
PBOC, which is China's central bank, is considering new rules allowing more foreign companies to issue yuan-denominated bonds sold in the Chinese mainland, according to Reuters.
Both financial and non-financial organisations will now be allowed to sell the bonds, and these organisations will be allowed to use the proceeds outside China, sources told Reuters.
"The draft regulation is ready, but has not been finalised. It is prepared in parallel with the two issues that are in the market now and may see tweaks from their feedback," a source told Reuters.
"The central bank's approval for one of the first issuances of its kind by a foreign financial institution could signal the opening up of an alternative source of funding for global borrowers," Helen Wong, HSBC's chief executive for Greater China, told the Financial Times in a statement.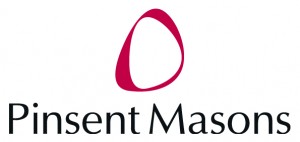 For further information, please contact:
John Bishop, Partner, Pinsent Masons