1 February, 2016
Introduction
The Philippine economy is powering into 2016.
The economy has outperformed most ASEAN countries in the past few years and will be a major player in the envisaged ASEAN Economic Community (AEC). Over the past five years, the Philippines has become one of the fastest growing economies in the world due to rising investments and consumption as a result of improved fundamentals and better governance. The Philippines jumped five places in the World Economic Forum (WEF) Global Competitiveness Index 2015-2016, placing in the top third of the rankings.
Improving 38 spots in five years (85th in 2010), the Philippines continues to have the largest improvement in both the ASEAN and the world for the period. Philippine Credit Ratings remain stable and positive after being significantly upgraded within the past three years by the world's major credit rating agencies – Fitch Ratings, Standard & Poor's and Moody's.
Gross Domestic Product (GDP) grew at an average of 5.9 percent1 over the last three years amid a lingering global economic slowdown and natural disasters. Asian Development Bank, in an update of its flagship annual economic publication, Asian Development Outlook 2015, projects GDP growth of 6.3 percent for the country in 2016.
Experts say the Philippine economy potentially faces an even faster, sustained and more inclusive growth, as the country enters its "demographic sweet spot" which is expected to last until 2050. During this window, a great majority of the population will be of working age, propelling the accelerated productivity of the nation.
Indeed, the Philippines is set to reap immense benefits in the coming years as it continues to be in a strong and enviable position to benefit from upcoming developments in the Asian regional landscape.
I. Work / Employment Requirements
Subject to other legal requirements, foreigners who come to the Philippines to work must obtain the proper work visa and/or permit from the relevant government agencies (i.e., Bureau of Immigration ["BI"], Department of Labor and Employment ["DOLE"]).
In cases of short-term employment (i.e., less than 6 months) for positions that are temporary in nature (i.e., consultancy), a foreigner will only be required to apply for a Special Work Permit from the BI.
For long-term employment (i.e., beyond 6 months), the foreigner will be required to obtain a proper work visa and an Alien Employment Permit ("AEP") .
If the foreigner intends to work during the pendency of his work visa and AEP applications, a Provisional Permit to Work ("PPW") must be obtained for him. The PPW, together with the filed AEP application, will allow the foreigner to work during the pendency of the visa application.
Entities engaged in nationalized or partly-nationalized industries (industries where foreign ownership / control is limited) can only employ foreign nationals as technical personnel and subject to issuance by the Department of Justice ("DOJ") of an Authority to Employ.
The following are the more common types of work visas:
1. Multiple Entry Special Visa
This visa is available to: (a) foreign personnel of offshore banking units of foreign banks duly licensed by the Central Bank of the Philippines to operate as such; and (b) foreign personnel of regional or area headquarters of multinational companies which are officially recognized by the Philippine Government.
2. Special Non-Immigrant or 47(a)(2) Visa
This visa is granted under Section 47(a)(2) of the Philippine Immigration Act that allows the President to issue such visas when public interest so warrants, subject to such conditions as he may prescribe. The President, acting through the appropriate government agencies, has exercised this authority by allowing the entry of foreign personnel employed in supervisory, technical or advisory positions in Export Processing Zone Enterprises, Board of Investments registered enterprises, and Special Government Projects (e.g. MRT, Skyway).
3. Pre-Arranged Employment or 9(g) Visa
This visa is available to foreigners who will be occupying an executive, technical, managerial or highly confidential position in a Philippine company and who are proceeding to the Philippines to engage in any lawful occupation, whether for wages or salary or for other forms of compensation, where a bona fide employer-employee relationship exists.
4. Treaty Trader's or Investor's Visas
A foreigner is entitled to enter the Philippines as a treaty trader or investor only if he or she is a national of the USA, Germany or Japan, countries with which the Philippines has concluded a reciprocal agreement for the admission of treaty investors or traders. The local petitioning company must be majority-owned by US, German or Japanese interests. The nationality of the foreigner and the majority of the shareholders of the employer company must be the same.
The foreigner must be employed in a supervisory or executive capacity.
5. Subic Bay Freeport Work Visas
A foreign national who possesses executive or highly technical skills, which no Filipino citizen within the Subic Bay Freeport possesses, as certified by the DOLE, may apply for this visa with the Subic Bay Metropolitan Authority.
II. Special Resident Visas
In addition to work visas, a foreigner may also apply for special resident visas.
These visas also allow a foreigner to work in the Philippines, subject to other requirements or limitations imposed by law.
The following are the different types of special resident visas.
1. Special Resident Retiree's Visa ("SRRV")
The SRRV program is available to foreigners and former Filipinos at least 35 years of age (may be waived in exceptional cases), who deposit the minimum amount required by law with a bank accredited by the Philippine Leisure and Retirement Authority.
The holder of an SRRV may stay in the Philippines indefinitely or visit the country at any time. The holder may also invest in or establish a business in the Philippines. The following, among others, are the benefits accorded to an SRRV holder:
Right to reside permanently in the Philippines;
Multiple entry privileges;
Exemption from the exit clearance and re-entry requirements of the BI;
Exemption from travel tax, provided the SRRV holder has not stayed in the Philippines for more than a year from date of last entry;
Tax-free importation of household goods/personal effects worth US$7,000.00;
Exemption from the special study permit;
Privilege to work in the Philippines upon issuance of the AEP;
Right to own a condominium unit or townhouse with Condominium Certificate of Title;
Right to lease a parcel of land for 50 years renewable once for another 25 years; and
Guaranteed repatriation of the dollar time deposit and/or investment.
2. Special Investor's Resident Visa ("SIRV")
Any foreigner, at least 21years of age, willing and able to invest at least US$75,000 in the Philippines, may apply for this visa. An SIRV holder is granted virtual permanent residence status as long as he maintains an investment of at least US$75,000 in the Philippines.
The following are the benefits of obtaining an SIRV:
Investment in any business activity (subject to limitation on foreign equity requirements under law for partially nationalized activities) except certain wholly nationalized areas, e.g., retail trade, practice of the licensed professions, rural banking and mass media;
Investment in a condominium unit provided that the extent of foreign ownership in the condominium building or project does not exceed the level prescribed by law (bank or time deposits are not considered as investments);
Indefinite stay with multiple entries, together with the spouse and unmarried children;
Exemption from payment of alien immigration and registration fees; and
Exemption from securing alien certificates of registration.
3. SIRV for Investors in Tourist-Related Projects and Tourist Establishments
A foreigner who invests the amount of at least US$50,000 in a qualified tourist-related project or tourism establishment, as determined by a governmental committee, shall be entitled to an SIRV.
4. Subic Bay Freeport Residency Visas
Any investor who has made, and continues to maintain, an investment of not less than US$250,000 within the Subic Bay Freeport may apply for this visa. Such visa shall be valid for as long as the visa holder maintains the investment.
5. Subic Bay Freeport Residency Visas for Retirees
This visa requires the applicant to be over 60 years old, of good moral character, with no previous conviction of a crime involving moral turpitude, no longer employed or not self-employed, and receiving a pension or passive income which is payable in the Subic Bay Freeport in an amount exceeding US$50,000 per year.
III. Dual Citizenship
Republic Act No. 9225, otherwise known as "The Dual Citizenship Act of 2003", allows all former natural-born citizens of the Philippines, who have lost their Philippine citizenship by reason of their naturalization as citizens of a foreign country, to re-acquire their Philippine citizenship, as well as all the rights and privileges incidental to such citizenship.
Those who reacquire or retain Philippine citizenship under this Act shall enjoy the following rights:
Right of suffrage. – This right is subject to the requirements under Art.V, Sec. 1 of the 1987 Constitution and Republic Act No. 9189, otherwise known as "The Overseas Absentee Voting Act of 2003".
Election/appointment to public office. – Must meet the qualifications for holding such public office as required by the Constitution and existing laws, and they must renounce their oath of allegiance to the foreign country where they took their oath.
Practice of profession. – This right is subject to the obtainment of the necessary license or permit to engage in the practice of such profession.
Ownership of realty in the Philippines. – This right is subject to prevailing laws on the maximum size of real property that may be acquired by Filipinos.
Education/study in Philippine educational institutions.
Engaging in business activities reserved/restricted to Philippine citizens.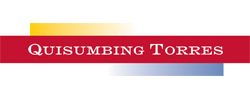 For further information, please contact:
Miguel Antonio H. Galvez, Partner, Baker & McKenzie