15 February 2021

Duane Morris & Selvam will hold a webinar, "Regional Comprehensive Economic Partnership (RCEP) Global Trade Impact and Implications: A View from Singapore, China and Vietnam," on Tuesday, 2 March 2021 at:

8:30 a.m. (Yangon)
9:00 a.m. (Hanoi, Jakarta, Phnom Penh, Vientiane)
10:00 a.m. (Bandar Seri Begawan, Bangkok, Kuala Lumpur, Manila, Shanghai, Singapore)
11:00 a.m. (Seoul, Tokyo)
1:00 p.m. (Sydney)
3:00 p.m. (Wellington)
and on Monday, 1 March 2021 9:00 p.m. to 10:30 p.m. (U.S. EST)

Program (Singapore Time)

10:00 a.m. Opening Remarks – Eduardo Ramos-Gómez, Managing Partner
10:05 a.m. The RCEP Outlook for Singapore – Matthew Poh, Associate, and Evan Teoh, Associate
10:25 a.m. The RCEP Outlook for China – Irene Bao, Associate
10:45 a.m. The RCEP Outlook for Vietnam – Pham Bach Duong, Special Counsel
11:05 a.m. Q&A Moderated by Eduardo Ramos-Gomez, Managing Partner
11:30 a.m. End of Webinar

The webinar will be conducted via Zoom. Meeting ID & password will be provided upon registration.

About the Program

The RCEP was signed on November 15, 2020, by 15 countries—10 members of ASEAN, as well as its dialogue partners South Korea, China, Japan, Australia and New Zealand—to establish a mutually beneficial economic partnership in order to facilitate the expansion of regional and global trade and investment.

The RCEP forms the world's largest trading bloc, accounting for about 30 percent of the global gross domestic product and a third of the world population (2.1 billion people). The RCEP is considered the largest free trade agreement in history, larger than both the United States-Mexico-Canada Agreement and the European Union.

This webinar will discuss the implications of RCEP and how businesses can prepare and benefit from the opportunities in relation to Singapore, China and Vietnam.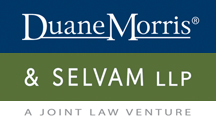 For further information, please contact:
Evan Teoh Ye Oon, Duane Morris & Selvam
YOTeoh@selvam.com.sg