12 February, 2020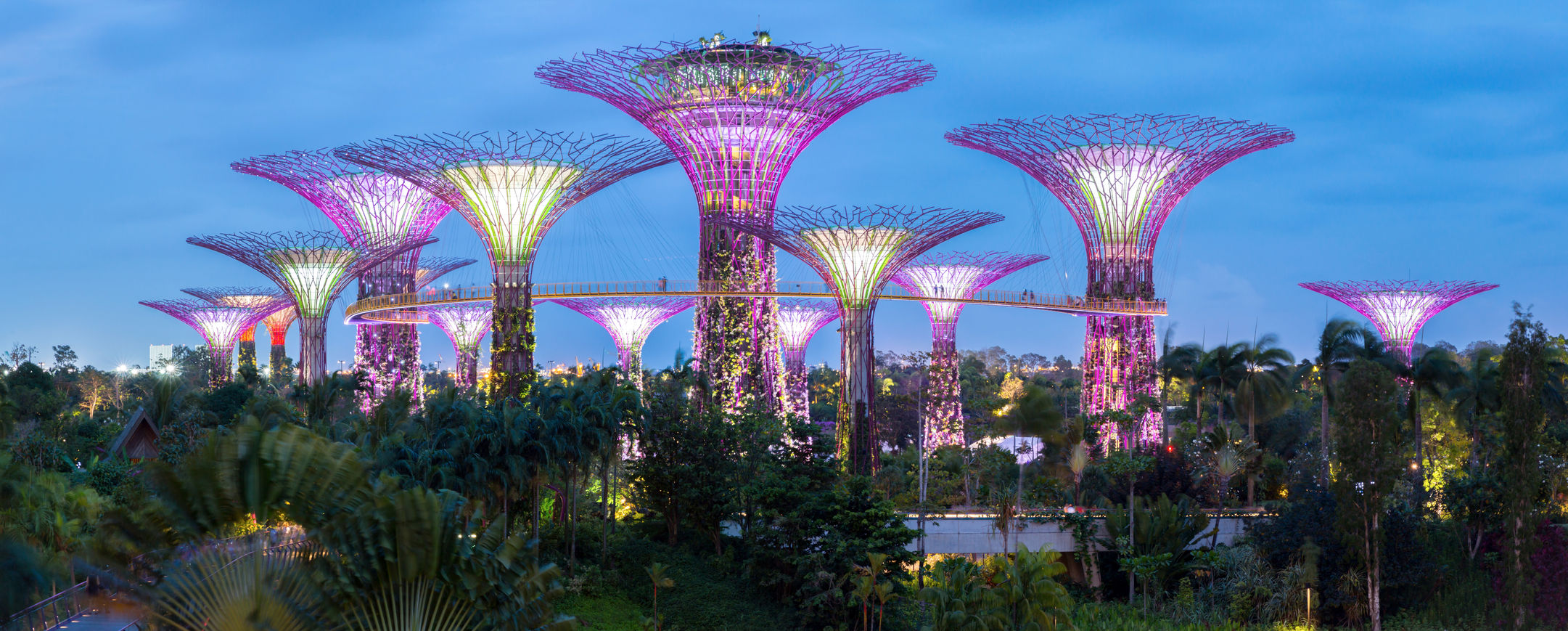 The VCC is a new type of Singapore-incorporated fund structure which provides flexibility in the issue and redemption of its shares and payment of dividends from income or capital.
The VCC will expand the range of fund vehicle choices available to managers carrying on business in Singapore and who wish to set up an "onshore" structure which can also benefit from Singapore's double tax treaty network.
The Monetary Authority of Singapore (MAS) has also launched a VCC grant scheme to help defray the costs of incorporating or registering a VCC.
WHAT IS A VARIABLE CAPITAL COMPANY?

It is a Singapore corporate entity.
It is permitted only for collective investment schemes (CIS), i.e. it is tailored for investment funds.
It is regulated under a be-spoke statute, the Variable Capital Companies Act 2018 (No. 44 of 2018) (VCC Act) rather than the normal Companies Act.
The Accounting and Corporate Regulatory Authority (ACRA) is the administering authority for the VCC Act in general, except in relation to anti-money-laundering/countering the financing of terrorism (AML/CFT) which is supervised by the MAS.
The VCC Act came into force on 14 Jan 2020.
It may be used for stand-alone CIS or an umbrella CIS with multiple sub-funds.

WHAT ARE SOME OF THE ANTICIPATED KEY USE CASES?

As a Singapore corporate entity, a VCC is able to be tax resident in Singapore (assuming that its business is managed and controlled from Singapore) and may be able to access Singapore's tax treaties. This may help investors in managing their tax obligations but the requirements and limitations on treaty access must be evaluated carefully in relation to each investment project.
Increased interest in VCCs from Singapore fund managers of alternative investment funds can be expected, although whether VCCs would be used as the main fund vehicle or only an underlying master fund remains to be seen.
Where a VCC is used underneath a partnership fund vehicle, a Singapore limited partnership or an offshore limited partnership may be used. Although offshore partnerships currently predominate, we anticipate a gradual move towards the use of onshore vehicles over time, particularly as traditional "offshore" jurisdictions are increasingly subject to "substance rules" and regulation (e.g. the Cayman Islands has proposed in a new Private Funds Bill 2020 to require registration of private investment funds).
VCCs also may be attractive to Singapore family offices and institutional and corporate groups looking to establish an investment vehicle in Singapore, taking advantage of Singapore's attractive as a legal jurisdiction. Singapore was ranked 13th globally for the Rule of Law out of 126 countries in the 2018-2019 Rule of Law Index complied by the World Justice Project, and in particular received a high ranking for Order & Security (1/126), Regulatory Enforcement (3/126) and Civil Justice (5/126).
Although the requirement for a VCC to have a regulated manager means that an unlicensed family office is not solely able to manage a VCC, there are licensed fund managers willing to cooperate with family offices wishing to set up a VCC.
It also is potentially possible to re-domicile an existing foreign investment fund into Singapore.
In the retail fund space, VCCs offer the potential of treaty benefits compared to unit trusts. However, any decision by local unit trusts to convert likely will be driven by the costs of adapting existing infrastructure.
WHAT ARE THE KEY LEGAL FEATURES / REQUIREMENTS?

Duration

A VCC exists indefinitely, unless wound up in accordance with the VCC Act.

Limited Liability

Members of a VCC enjoy limited liability and are required to contribute on a winding-up only up to the amount, if any, unpaid on their shares.

A VCC must have a Regulated Fund Manager

A VCC must engage a regulated fund manager[i] to manage the property of, or operate, the CIS(s) that comprises the VCC – however, it is possible for the manager to appoint sub-managers or sub-advisors, provided that the manager retains overall responsibility for the fund management duties and has the ability to mitigate conflicts of interest.

Custodian

Name of the VCC

A VCC must have the letters "VCC" as part of and at the end of its name.

Registered Office

A VCC must, from the date of its incorporation, have a registered office within Singapore.

Constitution

A VCC's constitution is not publicly disclosed but must be filed with the ACRA.

Directors

A non-retail[iv] VCC must have at least one director who is (a) an individual ordinarily resident in Singapore; and (b) either a director or a qualified representative of the regulated fund manager.

These may be the same person or different persons.

The directors must be 'fit and proper'.

Secretary

A VCC must appoint a qualifying Singapore resident individual as company secretary, within 6 months from incorporation.

Minimum Number of Members

A VCC may have one or more members, with no maximum limit – "single membership" VCCs may be used in fund structures with the VCC having one shareholder, but multiple underlying investors.[v]

Register of Members

The Register of Members is not public information, but is accessible by the VCC's manager, by the custodian of a non-umbrella VCC or of the relevant sub-fund, any public authority or person authorised by Court order.

A member may only inspect information relating to itself.

Classes of Shares; Voting Rights

· A VCC may have different classes of shares; voting (e.g. management shares) and non-voting shares (e.g. participating shares) are both possible.

Dividends

A VCC is permitted to freely[vi] pay distributions out of profits or capital.
Redemptions and Repurchases of Shares

A VCC is permitted to freely redeem or purchase fully paid shares out of profits/capital, although the VCC Act provides that a VCC's shares must (except during an "initial offer period", and except for closed-end funds listed on SGX) be issued, redeemed or repurchase at a price equal to the proportion of the VCC's NAV represented by the share (after adjusting for fees and charges in accordance with the constitution).

Audit

A VCC (and its sub-funds) must be audited by a Singapore-based qualifying accounting entity.

The auditor must be appointed within 3 months from incorporation.

Financial statements

Except for retail VCCs (which use RAP 7), financial statements of a VCC may be prepared using the Singapore Financial Reporting Standards, International Financial Reporting Standards or US Generally Accepted Accounting Principles.

However, the VCC Act also stipulates that it is implied into the constitution that a VCC's property must be measured at "fair value". In rare instances, this may potentially require valuation of assets to be determined on two bases.

Financial statements are not publicly disclosed, although copies must be sent to all members not less than 14 days before the AGM or (if the directors have given notice that no AGM will be held) within 5 months after its financial year end.

Each sub-fund will be required to prepare separate financial statements in accordance with a single accounting standard applicable across all sub-funds.

Annual General Meetings

A VCC must hold an AGM within 6 months of its financial year end although AGMs can be dispensed with if:

the directors of the VCC give written notice to the VCC's members, at least 60 days before the last date on which a VCC must hold an AGM, or

the VCC has sent a copy of its financial statements to all persons entitled to receive notice of general meetings of the VCC not later than five (5) months after the end of the financial year to which the financial statements relate.

Notwithstanding the above, any one (1) or more members holding at least 10.0% of the total voting rights in the VCC may by notice to the VCC require the AGM to be held, and any member may request a general meeting at which the financial statements shall be tabled.

Annual Return

An annual return must be lodged within 7 months of the financial year end. The precise format of the annual return has yet to be finalized.

Sub-funds

A VCC can have segregated sub-funds – this may provide operational efficiencies as the funds are ring-fenced but the sub-funds can share a board of directors and have common service providers.

The sub-funds are (as a matter of Singapore law) not distinct legal entities, but their assets & liabilities are ring-fenced by the VCC Act, i.e. the assets of one sub-fund cannot be used to discharge the liabilities of another. Due to the VCC Act, cross-sub-fund collateralisation is not permitted.

One sub-fund can, however, invest in another sub-fund.

A VCC which is a "restricted scheme" must clearly disclose the risks of cross-cell contagion to members.[vii]

Anti-Money-Laundering / Countering the Financing of Terrorism

A VCC is subject to AML/CFT obligations but must appoint an eligible financial institution to assist with performing customer due diligence (CDD) obligations.

A VCC must, in particular, maintain a register of beneficial owners and nominee directors.

Judicial Management

The judicial management scheme does not apply to a VCC or any sub-fund.

Amalgamation, Reconstruction, Merger

The statutory provisions in the Companies Act (Cap. 50) relating to the amalgamation, reconstruction and merger of companies do not apply to a VCC.

Re-domiciliation of Foreign Entities

Foreign corporate entities may re-domicile into Singapore as VCCs, if this is permitted under the outbound corporate law.

Conversion of Local Company

There is no statutory mechanism for a Singapore company to convert to a VCC. Assets/liabilities may be transferred to a VCC by individual assignment, conveyance or novation.

MAS Guidelines on Outsourcing

In general, the MAS Guidelines on Outsourcing do not apply to a VCC which is not a regulated financial institution.

However, where a VCC appoints a financial institution to support its AML/CFT obligations, the agreement should be in line with the MAS Guidelines on Outsourcing.

WHAT ARE THE KEY TAX FEATURES / REQUIREMENTS?

Single Taxpayer and Corporate Income Tax

A VCC is a single corporate taxpayer and files a single tax return.

However, many (but not all) tax attributes are determined at the sub-fund level.

For example, chargeable or exempt income of an umbrella VCC is the total of that of each sub fund, as if each sub-fund were a VCC.

Deductions and allowances on expenditure incurred by an umbrella VCC are also applied at the sub-fund level to determine the chargeable income of the sub-fund, and any unutilized trade losses, capital allowances and donations are similarly carried forward at the sub-fund level (subject to a modified shareholding test and/or same business test, as applicable).

It is not possible to transfer unutilised trade losses, capital allowances and donations between different sub-funds of an umbrella VCC. This is consistent with the segregation of assets and liabilities between sub-funds of a VCC.

Corporate Tax Rate

The corporate tax rate in Singapore is 17%, subject to limited start-up and partial tax exemptions on the first S$200,000 of chargeable income.

Tax Treatment of Dividends

Singapore has a single tier tax regime, and dividends paid out to shareholders of a Singapore tax resident VCC are exempt from tax.

Tax Treaty Access

As a corporate entity, a VCC can qualify as a tax resident of Singapore, if the management and control of its business is conducted from Singapore.

A VCC (which is tax resident) will potentially be eligible to access Singapore tax treaties. Naturally, requirements and limitations on treaty access must be evaluated carefully in relation to each investment project.

In the case of an umbrella VCC, a certificate of residence (COR) will be issued in the name of the VCC, with the name of the relevant sub-funds included in the COR.

Stamp Duty

A conveyance, assignment or transfer on sale of shares in a VCC will be chargeable with stamp duty at the rate of up to 0.2%. Higher rates apply to entities with substantial interests in Singapore residential property.

Stamp duty on instruments entered into by an umbrella VCC is applied at the sub-fund level. Hence, transfers between sub-funds will be chargeable with stamp duty if stamp duty would have applied had the same transaction taken place between legal persons.

The distribution of any stampable property in specie to a shareholder of a VCC in connection with the liquidation of a VCC, or any of its sub-funds, is chargeable with stamp duty.

Goods

and Services Tax

Singapore imposes a 7% Goods and Services Tax (GST), which the government has announced will increase to 9% sometime between 2021 and 2025.

Fund management services are subject to GST, but incentivised funds are allowed to recover a substantial portion of their input tax pursuant to a statutory formula – currently 88%.

With respect to an umbrella VCC, GST registration requirements are applied at a sub-fund level. Each sub-fund will have to assess its GST registration liability, based on the taxable supplies made by the sub-fund.

GST accounting and reporting will similarly be performed at a sub-fund level, i.e., GST-registered sub-funds (acting through the umbrella VCC) will have to charge and account for GST on supplies made to customers, and claim input tax incurred on its purchases.

Fund Management Tax Incentives

The enhanced-tier fund tax incentive (ETF) scheme under Section 13X of the Income Tax Act (Cap. 134) and Singapore resident fund tax incentive (SRF) scheme under Section 13R of the Income Tax Act (Cap. 134) will apply to VCCs.

These incentives provide a tax exemption for "specified income" from "designated investments".

Funds approved under the ETF and SRF schemes are also entitled to withholding tax exemptions on interest and other payments in connection with loans or indebtedness made to non-residents, as well as recovery of GST incurred based on a fixed recovery rate.

For an umbrella VCC, the economic substance criteria under these incentives will apply at the level of the whole VCC and not each sub-fund. This is a significant advantage afforded to a VCC.

Under the SRF scheme, non-qualifying investors are subject to a financial penalty. Because the criteria are applied at the umbrella VCC level, this is also an advantage afforded to a VCC.

For further information, please contact:
lcyeoh@sabaralaw.com.sg