1 August, 2017
The shock caused by the UK's Brexit vote last year slowed the progress of many infrastructure projects in the country, and the result of the UK general election in June, in which the Conservative Party did not win a majority, has only brought further political uncertainty.
That uncertainty is encouraging many investors to look towards developments in south east Asia, where markets are growing rapidly.
ASEAN construction markets are forecast to grow at over three times the pace of the UK construction market to 2030, with a much greater need for infrastructure to satisfy rising populations and rapid urbanisation in ASEAN countries.
ASEAN construction markets as a whole will grow to become a $1 trillion market by 2030, equivalent to one and a half times the size of Japan's once global powerhouse construction market and three times the size of the UK construction market by 2030.
Indonesia will overtake Japan to become the world's fourth largest construction market by 2030, behind China, India and the US.
Indonesia, Philippines and Vietnam are other markets where size and growth should gain the interest of the UK, although there are challenges operating in these markets. The Philippines is expected to be a global top 20 economy by 2030, as shown in the table below.
ASEAN versus UK: Growth rates for construction output 2014-2030
Average annual % change
Please click on the chart to enlarge.
Source: Global Construction Perspectives and Oxford Economics www.globalconstruction2030.com
However, it is worth being aware that the economies of south east Asia remain closely tied to growth in the EU, the US and in China and Japan and that the region has its own political and economic issues affecting infrastructure development progressing, independent of political upheavals in the West
Most development in Myanmar, for example, is controlled by the military which means that recent progress in terms of market and tax reforms are still outweighed by increases in civil service and military spending. Even so, there is a great need for higher infrastructure spending and presently the future of more infrastructure public-private partnership projects in Myanmar is promising.
Any infrastructure project in Indonesia still faces regulatory issues, changes to foreign policy and uncertainty over project awards, despite efforts by the Widodo government to improve these problems in its various development plans aimed at 2025.
Vietnam saw a change of leadership in 2016 and its socialist market economy still means an uncertain future despite many years of attempted market reforms. That said, under a new transport development plan for 2050 public transport spending will get a boost in the form of nine new metro lines in Hanoi with an estimated cost of US$32.8 billion.
In Thailand, the death of King Bhumibol Adulyadej last year has destabilised development, while the country's transition from military control to democracy remains uncertain.
The long term ramifications of the 1MDB corruption investigation in Malaysia will also affect development in the region.
That said, there are some major infrastructure projects in the pipeline in the region. In the five years before its change in government, the Philippines had awarded more projects than any other south east Asian nation. Today, despite political issues and the threat of homegrown terrorism in Mindanao, the new Duterte regime also aims to lift public investment in areas including public transport.
At the end of 2016 the Philippines had 17 transport public private partnerships lined up, worth a total of $13.65 billion. These include proposed new roads, an international airport in Pampanga, and commuter and long-haul railway projects.
In Malaysia, two design work contracts have been awarded for the Kuala-Lumpur to Singapore high speed rail project, and Thailand's Department of Airways is currently looking for partners to invest in the development and upgrade of the country's existing 28 airports, as well as the development of a new airport in Yala Batong.
There are considerable opportunities in Asia for contractors and consultants genuinely able to add value and for contractors and investors looking to redeploy capacity and capital. But the regulatory and political difficulties of the markets, and the differences between the individual markets, mean that a degree of caution and preparation is called for.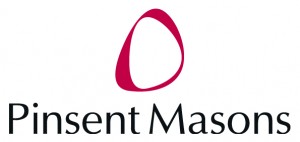 For further information, please contact:
David Platt, Partner, Pinsent Masons
david.platt@pinsentmasons.com