21 November, 2016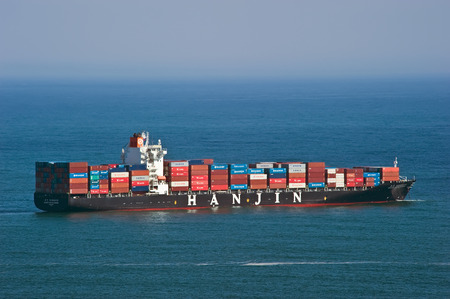 It has been just over two months since one of South Korea's largest shipowners and operators, Hanjin Shipping Co Ltd ("Hanjin"), applied for court rehabilitation. On 1 September 2016, the Bankruptcy Division 6 of the Seoul Central District Court (the "court") issued a decision accepting that application and commencing rehabilitation proceedings.
The deadline for all creditors of Hanjin to register their claims with the court appointed receiver has now passed. On 15 November 2016, the court announced changes to the timetable of Hanjin's rehabilitation. Creditors should take note of the following key dates:
1. The claim investigation/adjudication period has been extended from 15 November 2016 to 5 December 2016;
2. Correspondingly, the one month deadline for creditors whose claims have been rejected in the investigation period to appeal that decision will now be 5 January 2016;
3. The first meeting of interested parties has been moved from 9 December 2016 to 1400 hours on13 January 2017; and
4. The deadline for submission of the draft rehabilitation plan has been extended from 23 December 2016 to 3 February 2017.
As we have mentioned in our previous updates, reports suggest that Hanjin's rehabilitation plan is unlikely to result in a full recovery for creditors.
Furthermore, there is considerable speculation in the press as to whether the rehabilitation plan will succeed or whether Hanjin will become insolvent.
However, with the new time frame for the rehabilitation proceedings issued by the court, it does not look like Hanjin's future will be known until February 2017 at the earliest.
Clyde & Co continue to help numerous clients affected by Hanjin's rehabilitation. For queries related to Hanjin please email hanjin@clydeco.com

For further information, please contact:
Ik Wei Chong, Partner, Clyde & Co
ikwei.chong@clydeco.com