SyCipLaw has released the latest update of its market entry guide, SyCipLaw's Doing Business in the Philippines: A General Guide.
The guide covers the setting up of a corporation or a branch office in the Philippines, post-SEC registration permits, how Philippine entities are taxed, tax incentives available, and merger notification rules. This reflects updates based on the Revised Corporation Code, the Corporate Recovery and Tax Incentives for Enterprises Act, and recent issuances of the Philippine Competition Commission.
SyCipLaw partners Hiyasmin H. Lapitan, Bhong Paulo A. Macasaet, Joan Mae S. To-Conejos, and Joanna Marie O. Joson prepared the updated version, with the assistance of special counsel Catherina M. Fernandez and associate Ma. Carina Theresa G. Guanio.
Access the 2023 Doing Business in the Philippines guide here, or email info@syciplaw.com for an on-demand copy.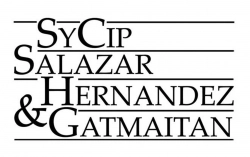 For further information, please contact:
Hiyasmin H. Lapitan, partner, SyCipLaw
hhlapitan@syciplaw.com
Bhong Paulo A. Macasaet, partner, SyCipLaw
bpamacasaet@syciplaw.com
Joan Mae S. To-Conejos, partner, SyCipLaw
jmsto@syciplaw.com
Joanna Marie O. Joson, partner, SyCipLaw
jmojoson@syciplaw.com