What You Need to Know
Key takeaway #1Design patents have a high value:cost ratio.
Key takeaway #2They provide valuable protection of the appearance of products and/or packaging, which may include physical products, graphical images & user interfaces, packaging, and more.
Key takeaway #3The special damages provision for design patent infringement provides an extra tool for deterrence and enforcement.
The U.S. Patent and Trademark Office (USPTO) recently issued the one millionth U.S. Design Patent on September 26, 2023. U.S. Design Patent 1,000,000 is directed toward the ornamental design of a dispensing comb and was issued to Agustina Huckaby, an inventor and licensed cosmetologist from Fort Worth, Texas. This significant milestone, 181 years after the first design patent was issued in 1841, comes during a time of increased interest in design patents. The USPTO reports that in 2022, more than 50,000 design patent applications were filed, and that the USPTO has seen an 20% increase in design applications over the past five years.
Although they often are seen as taking a back-seat to the better-known utility patent, design patents can be an important tool in protecting a client's intellectual property. Design patents protect the ornamental design or appearance of an item instead of the way an item is structured or functions. Although utility patents can offer broad protection for how a product works or is used, they usually do not provide protection for the way a product looks. A design patent covers a product's unique visual appearance, and can provide protection in conjunction with utility patents, or alternatively, in situations where a product may not be eligible for a utility patent.
In addition to protecting the aesthetic design of a product, there are numerous advantages to obtaining a design patent. Design patents tend to issue more quickly than their utility counterpart. Design patents often are examined within 1 year and typically issue within 1-2 years of filing as opposed to the 3-5 years it takes for utility applications. Design patents also tend to be less expensive to file, prosecute, and maintain than utility patents, having a higher allowance rate and no maintenance fees for issued design patents.
Additionally, infringement may more easily be proven than with utility patents, and design patent owners have two options for infringement damages. First, 35 U.S.C. §284, which is available to both utility and design patent owners, allows owners to collect "damages adequate to compensate for the infringement, but in no event less than a reasonable royalty for the use made of the invention by the infringer, together with interest and costs as fixed by the court." Second, design patent owners also have 35 U.S.C. §289, which holds that infringers are "liable to the owner to the extent of his total profit, but not less than $250." In one example, in 2018, Apple Inc. was awarded over $500 million in damages against Samsung Electronics Co., Ltd. for infringement of its design patents. Furthermore, design patents invite broad, diverse participation in the innovation economy of the U.S. patent system beyond the already-diverse group of scientists, engineers, and other inventors focused on the technical features required by utility patents.
It should be noted that design patents are —by nature— narrow in scope because only a single ornamental design can be claimed therein. This narrowness has been more clearly delineated and confined by a series of decisions in the U.S. Court of Appeals for the Federal Circuit (Curver Luxembourg v. Home Expressions, In re: Surgisil, LLP, and Columbia Sportswear North America, Inc. v. Serius Innovative Accessories, Inc. (Columbia II)). Under these precedents, the title and type of article claimed in a design patent will be narrowly construed by the courts (and the U.S. Patent & Trademark Office) with regard to the scope of relevant prior art for validity purposes and to the scope of accused infringing products for enforcement purposes.
Design patent protection can be used to complement other forms of intellectual property rights, including utility patent, copyright, trademark, and trade dress protections. Copyright and design patent rights can be used together to protect features of an ornamental design, while design patents can work with trademark and trade dress protections to cover distinctive, source-identifying designs.
If you are interested in learning more about this important tool as part of a robust legal strategy to safeguard innovations and protect designs from competitors, contact our Crowell design protection team.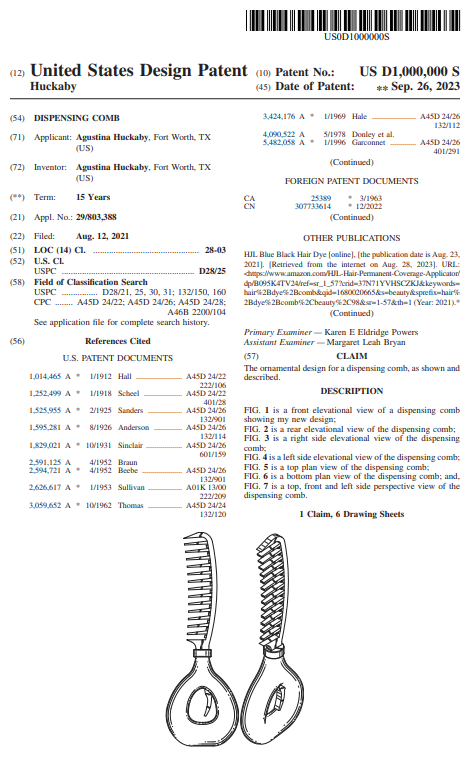 For further information, please contact:
Trevor K. Copeland, Partner, Crowell & Moring
tcopeland@crowell.com