8 January, 2016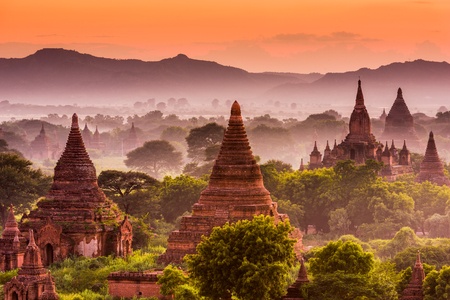 Since the Myanmar military ceded its power to a quasi-civilian government in 2011, the country has seen everything from economic to political reforms, and has since opened the country up to foreign investment. Recently, another major shift occurred when the National League for Democracy ("NLD"), led by Ms. Suu Kyi, took over a majority of the seats in parliament, ousting many of the influential incumbents from the Union Solidarity and Development Party, a largely military-backed party. The election results makes clear that the people of Myanmar are ready for a new future, one that brings them to the global economic roundtable and into a new era of 21st century modernization, joining their fellow SE Asia nations.
Conventus Law – Commercially, what is the atmosphere like in Myanmar post-elections?
FTI Consulting – There is a great sense of excitement in Yangon and beyond, with the expectation that the coming into power of a government led by Aung San Suu Kyi will lead to further economic and political reforms that might in turn allow for the further easing of US sanctions against the country and an increase in foreign investment and trade.
Simultaneously, there are causes for concern with the months ahead as power is transferred to a new administration that will have little, if any, government experience, at a time when the economic slowdown in China and the global decrease in commodities' prices could seriously hurt Myanmar' macro-economic fundamentals, and political challenges such as civilian-military relations, conflict with some ethnic armed groups, and the rise of anti-Muslim sentiment compound the difficult economic context.
However, it is optimism that dominates overall, as Myanmar remains one of the fastest growing economies in the region with plenty of natural resources, a large domestic market and infrastructures to build, all elements noted by investors.
Conventus Law – The manufacturing sector is seen by many as key to creating jobs.
a. With double-digit inflation, rising electricity and international shipping costs on the rise, among other factors, some manufacturing businesses have begun laying off staff. Will a switch from a military-backed government to one led by the NLD, help turn things around around?
FTI – There is a sense that the conditions for manufacturers in Myanmar can only get better, given how bad they currently are. The decrease of the value of the kyat against the US dollar is a mixed blessing as Myanmar exports should get cheaper yet the country is dependent on the import of intermediary goods that somewhat offset potential gains. Hope lies rather in the improvement of infrastructure, with new ports, roads, power plants, airports, railways, special economic zones, etc., under construction with financial and technical support from foreign governments and investors.
Also, skills of workers are improving progressively while salaries remain low and productivity rises, leading to growing interest in Myanmar by foreign manufacturers in garment, automotive parts, agro-food, etc.
b. Does the current infrastructure including dated shipping ports preventing the manufacturing sector from thriving? Are these surmountable obstacles?
FTI – Yangon ports are among the most inefficient and expensive in the world; the upside being they can only improve. There are plans to develop infrastructure but it will take time and will require a stable regulatory and political environment that hopefully the incoming administration will be able to provide.
CL – Are U.S. sanctions against some of the country's businessmen handicapping investment in the region?
FTI – Yes they are. Not only do they drive up compliance costs; most importantly they prevent business from being done and not only with sanctioned entities but also with any entity at all as some investors prefer to stay away given the high compliance risks versus the limited business returns at such an early stage of economic development in Myanmar.
At the same time, there are plenty of conglomerates and SMEs that are not on the US sanctions' lists and that are potential partners for foreign businesses that do want to come in.
CL – With the NLD victory, it is expected that there will be new domestic and foreign policies. How might this effect investment opportunities in Myanmar?
It is somewhat early to say as we do not know yet, and will not know before the end of Q1 2016, who holds key economic portfolios in the new administration and what that means in terms of policies, laws, regulations and reforms overall. Also, there are a number of individuals in ASSK's party the NLD who are quite sceptical about markets and the private sector and might want the state to play a strong rtole in the economy.
However ASSK is cognizant the country needs foreign investment to develop, that Myanmar cannot do it all by itself, and I believe she will be keen to work with advisers and experts to adopt business-friendly measures, though there will also be requirements in terms of social, environmental, labor, integrity, and other such standards put on investors, standards that are positive for the short and long-term growth of the economy overall.

For further information, please contact:

Romain Caillaud, Senior Director, FTI Consulting
roman.caillaud@fticonsulting.com