Marco is an experienced practitioner with a demonstrated history of working in the legal industry. He has a strong legal professional academic background with the Postgraduate Certificate in Laws (PCLL) in Hong Kong and a Juris Doctor (J.D.) degree. Outside of work, Marco is an active rugby player who also loves road cycling, windsurfing and sailing. Marco is currently working as a Legal Counsel for DBS bank.
1. Hi Marco! Can you tell us a little about the work you are currently doing / have been doing? 
I am mainly responsible for the following functions within the bank:-
Institutional Banking Group (IBG) – I am responsible for providing legal advice on a wide range of financial services to corporate and institutional clients. Some of the key activities and services offered by the Bank include corporate banking, institutional banking, treasury and markets, and capital markets.
Global Transaction Services (GTS) – I am responsible for providing legal advice on international transaction banking services. Transaction banking involves providing solutions for clients' day-to-day banking needs, focusing on payments, cash management, and trade finance services. We aim to optimise and streamline clients' transaction processes, enhance liquidity management, and provide efficient cross-border payment solutions, including but not limited to Cash Management, Trade Finance, Payments and Collections, and Channel Management.
2. What made you take the leap into working in NewLaw for ALSP's? And why is it a good fit for you?
One key advantage of working in here is the flexibility. Unlike traditional law firms, I can be engaged for specific projects or assignments, providing clients with more flexibility in managing their legal needs. Clients can tap into my expertise for a defined period, optimising resource allocation and cost efficiency.
A flexible working environment can be a good fit for me for the reason of "Work-Life Balance". The legal profession is known for its demanding and often unpredictable work hours. I have more control over my schedules by having a flexible working environment, enabling me to have a better balance of my professional commitments with personal and family responsibilities.
3.  What's the most rewarding assignment you've ever had and why?
Launching a green and sustainability facility as an in-house lawyer can be a rewarding assignment.
It provides me an opportunity to contribute to positive change, align with personal values, develop specialised expertise, foster innovation, enhance the bank's reputation, and navigate regulatory complexities. It can be a rewarding and impactful assignment that goes beyond typical legal work, making a meaningful difference in promoting sustainability in the financial sector.
Additionally, it allows me to play a direct role in promoting environmentally friendly practices and supporting sustainable development. By facilitating financing and services for green initiatives, I contribute to addressing climate change, promoting renewable energy, and advancing sustainable business practices. It also aligns with my personal values related to environmental stewardship, social responsibility, and ethical business practices, which provides me a sense of purpose and fulfilment in my legal career.
4. As an experienced NewLaw/ ALSP consultant, where do you see NewLaw/ ALSP fitting into the matrix of the legal sector and how have you seen it evolve?
We play a distinct role within the matrix of the legal sector by providing specialised legal advice and guidance to clients on specific matters, often on a project-by-project basis.
We often bring fresh and independent perspectives to legal matters. We can offer objective insights and innovative approaches to problem-solving, unencumbered by the internal dynamics or biases that may exist within a client's organization or a traditional law firm.
Our role has evolved alongside changes in the legal industry. The increasing adoption of technology, globalisation, and the demand for specialised expertise have contributed to the growth of the legal consulting sector. We are now more recognised as valuable contributors to the legal ecosystem, working alongside law firms, in-house teams, and other legal service providers.
5. What trends do you expect to see in the legal services industry in the next 5 years? 
There are some trends that are shaping the legal industry in Hong Kong:-
Technological advancements and Work arrangement – In order to enhance efficiency and productivity, the Legal service providers are increasingly utilising legal tech solutions for document management, e-discovery, artificial intelligence (AI) contract analysis and legal research. Additionally, remote work arrangements and virtual collaboration tools have become more prevalent due to the COVID-19 pandemic, and these practices are expected to continue evolving.
Arbitration in Hong Kong – Hong Kong has long been a prominent international arbitration hub in Asia, and this trend is expected to continue. The Hong Kong International Arbitration Centre (HKIAC) is likely to witness a continued growth in caseloads. I observed that many clients requested HKIAC to be the dispute resolutions hub which provides a favorable environment for resolving international disputes.
Regulatory enhancements – Hong Kong has been strengthening its regulatory framework in various areas, including know-your-client (KYC), anti-money laundering (AML), data protection, and cybersecurity. Legal and compliance requirements have become more stringent, and legal service providers are assisting businesses in navigating these regulations and ensuring compliance with local and international standards.
Legal Market in Hong Kong – The legal market in Hong Kong is highly competitive and I witnessed that many mainland Chinese and offshore law firms are joining the Hong Kong legal industry. Such competition has led to increased specialisation, innovation, and the expansion of legal services offered. In order to cater for client's evolving needs, law firms in Hong Kong are exploring new practice areas, such as fintech and data privacy.
6. Your favourite tune? And why? 
Bohemian Rhapsody (1975) – An epic six-minute song, is one of Queen's most famous songs which features a unique blend of rock, opera, and ballad elements, with sections ranging from delicate piano passages to heavy guitar riffs. I always request to play the song in my rugby social since it is a global sensation which remains one of my beloved songs of all time.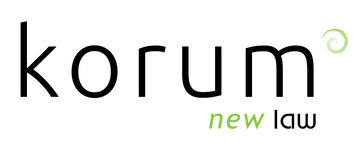 KorumLegal is a boutique legal consultancy committed to providing value innovation in legal service delivery. The legal services industry is continuing to change with 'NewLaw'​ – and clients are seeking more innovative and cost-effective solutions without compromise on experience and quality