Jodie Baker is the Founder and Group CEO at Xakia. Jodie is an innovator, entrepreneur and a passionate advocate of LegalTech.

In 2016, Jodie founded Xakia Technologies. Xakia is a clean, simple matter management system which collates information for in-house legal teams into a central "hub". Xakia's intuitive interface provides individual lawyers and GCs with clear task and matter management, and beautiful dashboards and reports for informed decision making and communication with their business.
Let's jump right in!
1. Hi Jodie, tell us the story behind Xakia.
In 2015, while I was the Managing Director at Hive Legal, I started to notice a recurring theme amongst our large corporate and government clients who were frustrated by their legal operations. To understand the depth and source of these frustrations, I conducted a research project with General Counsel, specifically targeting legal teams of 2 to 20. I found three recurring themes; these themes were:
Constantly drowning in work and could never get sufficient visibility over workloads to resource properly.
Under pressure to "do more with less" but didn't know where to start.
Asked to demonstrate their value to the CEO / CFO / Board.

I conceived a solution that was quick to adopt and offered instant visibility to address the first point and believed that data captured with point 1 could be automated to solve points 2 and 3. I prototyped this concept with three clients at Hive Legal with great success, but one clear piece of feedback: it did not belong inside a law firm.

So Xakia was born and built. Xakia launched in Australia in early 2017, USA in late 2017 and UK in 2022 and services many hundreds of corporate, government and non-profit clients around the globe.

Read the full details of Xakia's story here.

2. What are the services or products that Xakia provides?
Xakia is a legal matter management system for in-house legal teams to manage their legal operations. Xakia is a simple, powerful and affordable way to address:
Legal matter management and work visibility
Legal intake & triage
Legal spend management.
Legal data analytics
Xakia allows for configuration over customisation, which facilitates rapid adoption and low implementation cost, with teams generally up and running in less than an hour, and full implementation in less than a day. Paired with Xakia's leading customer success model, Xakia users enjoy immediate return on investment.
3. How does the above optimise the daily operations of an in-house legal team/ law firm?
Xakia provides an end-to-end solution for in-house legal teams to receive, review, resolve and report on legal work, with one simple, clean interface that legal teams love.
Legal matter management and work visibility – whether litigation, contracts, marketing reviews or regulatory advice, an end-to-end process and full workload visibility across tasks, deadlines and updates will make you feel more in control and focus on the work that has greatest impact.
Legal intake & triage – streamlining the back-and-forth of receiving work requests will help stem the context switching, resource work correctly, and give your clients a reliable way to track their work through to completion.
Legal spend management – save hours across your legal team by streamlining your invoice receipt and approval process AND achieve real-time visibility across legal spend.
Legal data analytics – with beautiful, interactive dashboards and intuitive, configurable reports, you can immediately understand your work profile to identify opportunities for better resourcing, automation, outsourcing and elimination. Demonstrate legal team value and look like the professional team you are, without the need to build manual, word-heavy reports.
4. What do you believe will be the most significant change in how in-house legal teams use technology in the next 10 years?
At Xakia, we are focused on two fundamental changes to technology use for legal teams in the next decade:
Growth in collaborative software across all corporate environments will see legal teams operating in less of a 'silo' fashion and more embedded within their organizations. This will require legal teams to more fully understand the business process and objectives of their clients and provide an opportunity for them to be more holistically involved across a wide spectrum of projects. Such involvement will provide lawyers with the opportunity to utilize their critical and strategic thinking skills.

 Generative AI and large language models (LLM) will be a turning point in the use of technology for in-house legal departments, providing a scalable way of addressing low-complexity and low-risk matters. The precursor to successful adoption of these tools will be the identification of appropriate work types that have the right profile of business knowledge, legal nuance and risk.

We expect that AI and LLM adoption will follow a typical hype cycle, with intense focus and experimentation by early adopters over the next 2-3 years, some disillusionment that it has not solved 'all' of the problems, and then a recognition of its power to make legal workflow better, faster and more cost effective in some areas, followed by mass adoption across the market on a 5+ year view.

At Xakia, we believe that to be successful, AI and LLM must be sufficiently flexible to fit within the existing patterns of work, empowering lawyers to do more not less, assisting with the increasingly burdensome regulatory environment that is hindering productivity growth today.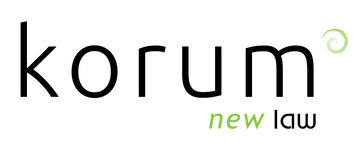 KorumLegal is a boutique legal consultancy committed to providing value innovation in legal service delivery. The legal services industry is continuing to change with 'NewLaw'​ – and clients are seeking more innovative and cost-effective solutions without compromise on experience and quality