In February 2022, Beijing State-owned Capital Operation and Management Company Limited ("BSCOMC"), through its overseas subsidiary Beijing State-owned Capital Operation and Management Center Investment Holdings Limited, successfully issued its first offshore bonds (the "Offering") in an amount of 1 billion euros with a maturity of three years. Their debt rating as determined by S&P was A+ and A1 by Moody's (China's sovereign credit rating). 
In the Offering, the final issuance rate was MS+80bps and the coupon rate was 1.206%, which fell by 25 bps compared with the initial price guidance. It was the first investment-grade euro bond issuance by a Chinese enterprise since the beginning of this year, with the largest single-issue size and the narrowest spread among all euro bond offerings by a Chinese-funded local state-owned enterprise. The Offering was successfully completed in a fluctuating macro and market environment.
Founded in 2008 and directly and wholly owned by the Beijing Municipal State-owned Assets Supervision and Administration Commission, BSCOMC is a key municipal enterprise with registered capital of RMB 50 billion. Its goal is to implement strategies of the CCP Beijing Municipal Committee and the Beijing Municipal Government, promoting the orderly injection and withdrawal of state-owned capital, and achieve the preservation and appreciation of state-owned capital. It holds high-quality assets in Beijing such as Shougang Group, Jingneng Group, BAIC Group, BCDH and CAG. BSCOMC is currently the only state-owned capital operation company in Beijing, with state-owned capital investment and operation as its principal business and it holds high corporate credit ratings of A+/A1/A+ (China's sovereign credit rating) as determined by three major international credit rating agencies. The successful completion of its first offshore bond issuance has laid a solid foundation for BSCOMC to become a first-class state-owned capital operation company with international competitiveness, and officially opens up financing channels into overseas capital markets.
As domestic counsel to the issuer in this project, JunHe conducted domestic legal due diligence, issued legal opinions from the perspective of Chinese laws, assisted with the review of the transaction documents, and ultimately helped BSCOMC successfully complete its initial offering of offshore bonds. JunHe won the recognition and trust of the client and the other intermediaries with its consistently rigorous and efficient working style, and meticulous and dedicated service attitude.
In this project, the lead partners were LU, Xiaonan and LEI, Tianxiao, and the internal audit partner was YE, Junli.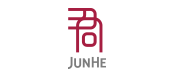 For further information, please contact:
LU, Xiaonan, Partner, JunHe
[email protected]