In February 2022, Huai'an Investment Holdings Group Co., Ltd. ("HAIH") successfully issued offshore USD bonds, where JunHe acted as international counsel to the underwriter and trustor. 
In this offering, USD 300 million bonds were issued at the coupon rate of 3.30% with a maturity of three years. The bonds were listed on the Stock Exchange of Hong Kong on March 1, 2022.
Founded in September 2022, HAIH is a wholly stated-owned enterprise directly under the control of Huai'an Municipal People's Government and has grown into a diversified industrial group engaging in both investment and financing businesses. The group currently has a registered capital of RMB 61.2 billion, with total assets of more than RMB 200 billion, and net assets of more than RMB 100 billion. In 2018, it was rated as one of the "Top 10 Largest Enterprises in China and the Largest Enterprise in Jiangsu Province by Total Assets" by www.cfacn.com and the Xiandai Research Institute of China Xiandai Group. In a report on the transformation and development of China's local government investment and financing platforms, the local government investment and financing research center and the PPP expert database of the National Development and Reform Commission assessed the overall strength of the group as among the top 20 enterprises under the control of prefectural and municipal governments in China. HAIH is a state-owned capital investment and operation group with a presence in the industrial investment, construction, development, trade and finance fields, and its principal businesses include the construction of water conservation projects, the repurchase of municipal infrastructure, engineering construction, land development and real estate business. Thanks to Huai'an's development, strong government support and its stable business model, the group has undertaken and completed many municipal development projects of strategic significance to Huai'an.
As international counsel to the underwriter and trustor in this project, JunHe drafted the full set of transaction documents for the offering, participated in the negotiation and modification of the transaction documents, arranged the closing, and provided whole-process legal services to address the issues concerning British and Hong Kong laws in this project.
The lead partners in this project were Chris Tang and Lee, Alex Jao Jang.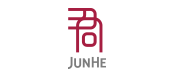 For further information, please contact:
Chris Tang, Partner, JunHe 
ctang@junhe.com