Vital Thin Film Materials Co., Ltd. (VTFM) was established on July 12, 2017, and is a subsidiary of the Vital Group. It focuses on the research, development, production, sales and recycling of sputtering targets and evaporation materials for physical vapor deposition (PVD). VTFM's large product portfolio of high purity metals, complex metal alloys, precious metals and ceramics for display, photovoltaic, semiconductors, optics, LED, data storage and glass applications is unmatched. Depending on material, the company has many geometries, including target (planar & rotary) ingot, shot, and powder. VTFM has nearly 1000 employees across four R&D and manufacturing sites in Qingyuan Guangdong, Hefei, Anhui, South Korea and Singapore, with sales offices in many different countries around the world. The company has become one of the largest target material suppliers with considerable scale and influence in China. Its product is stable and widely recognized by domestic and foreign customers, and it is also very competitive in the international market.
SINOPEC Capital Co., Ltd. was established on July 10, 2018, by the joint investment of Sinopec Group and China Petroleum & Chemical Corporation. It focuses on new energy, new materials, energy saving and environmental protection, high-end intelligent manufacturing, big data and AI and other strategic emerging industries. It discovers strategic investment opportunities through finance investment based on market systems and mechanism. This empowers the invested enterprises and helps Sinopec achieve transformation and sustainable development.
This round of investment by VTFM was jointly completed by SINOPEC Capital Co., Ltd. together with China Capital Investment Group (CCIG), BYD Company, TBEA and other leading investment institutions, with a total amount of investment of more than RMB 1.2 billion.
As a target material manufacturing enterprise, VTFM has complex asset and construction project distribution, and it also has overseas investments and industrial layouts. Since the launch of the project in September 2021, JunHe as the legal advisor of SINOPEC Capital Co., Ltd has provided professional legal services such as legal due diligence investigation and they have drafted, negotiated and amended the transaction documents. The team coordinated and communicated with the different parties under a tight project schedule and provided comprehensive legal opinions on the key issues of concern to the investors.
JunHe's project team ultimately assisted the investors to smoothly complete the investment to VTFM based on its extensive project experience and professional and rigorous legal services and was recognized and appraised by the client and the other parties.
This Project was led by Dr. ZHANG, Yipeng (Alan), and the managing partner was attorney ZHANG, Jingyu (Eli).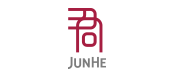 For further information, please contact:
LIU, XiZHANG, Yipeng (Alan), Partner, JunHe
zhangyipeng@junhe.com