On March 14, 2022, SmartGiant Technology Co., Ltd. (SmartGiant) was listed on the STAR Market of the Shanghai Stock Exchange with the stock code 688115. SmartGiant issued 16.67 million new shares in this A-share IPO, at the issuance price of RMB 65.65 per share, raising total proceeds of RMB 1.094 million. JunHe acted as the legal counsel of SmartGiant in this issuance.
SmartGiant was founded in 2005 and is a high-tech enterprise in the field of industrial automation testing. It mainly engages in the design, R & D, production and sales of industrial automation testing products such as embedded intelligent instrument modules.
JunHe has provided specialized legal services for the company since 2019 and they participated in the whole process of the company's standardized operations before the listing. This includes joint-stock system transformation, the introduction of investors before the listing, and undertaking employee equity incentives and applications for the listing. JunHe's team provided feedback on the key issues of concern by the regulatory authorities during the review of the A-share IPO. JunHe has been unanimously affirmed by the company and the other intermediaries for its consistently efficient and rigorous work style and its meticulous and professional service attitude.
This project was led by Partner Mr. WANG, Yi, and the partner for the internal review was Partner Mr. SHANG, Shiming (George).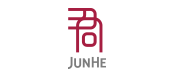 For further information, please contact:
SHANG, Shiming (George), Partner, JunHe
[email protected]