9 January, 2017
Apple will invest $1 billion in a technology fund that is being set up by Japanese bank SoftBank, Reuters has reported.
SoftBank said in October that it plans to launch the "world's largest" technology fund in partnership with Saudi Arabia's sovereign wealth fund.
Apple spokesman Josh Rosenstock told Reuters that: "We believe their new fund will speed the development of technologies which may be strategically important to Apple."
Qualcomm, Foxconn and Oracle are also interested in investing, SoftBank told the Financial Times.
Hong Kong-based technology expert Paul Haswell of Pinsent Masons, the law firm behind Out-Law.com said: "When you look at the parties who have invested or who plan to invest then it's clear there's an intention to build sufficient funding to finance the next big technologies that will shape the 21stcentury. Qualcomm has profited greatly from its enviable patent portfolio, Foxconn is behind the manufacture of many of the advanced devices we all use on a daily basis, Oracle's software solutions are at the heart of many business's IT solutions and Apple is keen to retain its reputation as a market leader in consumer tech."
"Accordingly, this fund will be used to identify, invest in and ultimately utilise new and advanced technologies. This could be anything from ensuring that the next great startup is properly funded and eventually acquired by the fund for its IP to making strategic plays for existing technology companies," he said.
The SoftBank Vision Fund will be managed in the UK by a SoftBank subsidiary and will deploy capital from SoftBank and investment partners. It will invest at least $25 billion over the next five years and the fund could grow as large as $100 billion, Softbank said.
The Public Investment Fund (PIF) of the Kingdom of Saudi Arabia has signed a memorandum of understanding with the bank and "will consider investing in the fund and becoming the lead investment partner, with the potential investment size of up to $45 billion over the next five years", SoftBank said.
SoftBank chairman Masayoshi Son said at the time: "With the establishment of the SoftBank Vision Fund, we will be able to step up investments in technology companies globally. Over the next decade, the SoftBank Vision Fund will be the biggest investor in the technology sector."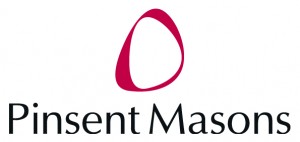 For further information, please contact:
Ian Laing, Partner, Pinsent Masons
ian.laing@pinsentmasons.com