17 May, 2016
Infrastructure investment in Australia should be made on a city by city basis, with more collaboration between the three tiers of government to encourage private sector investment in specific projects, the prime minister has said.
New 'city deals', which would commit local, state and federal governments to an agreed investment plan, are proposed by the government's new 'Smart Cities Plan', launched by prime minister Malcolm Turnbull in a speech to the National Cities Summit in Melbourne. The intention is that these agreements would be used to set investment priorities for both the country's large metropolitan cities, as well as Australia's 50 or so 'regional centres', Turnbull said.
In his speech, Turnbull said that better planning could help to deliver "liveable cities" with good transport infrastructure and more and better housing supply.
"We've got to work together coherently, cohesively – federal governments, state governments, city governments – in developing these city deals which are no more than agreeing on what we are seeking to achieve," he said.
"[W]e've got to ensure that our cities are not allowed to develop in a manner that results … [in] areas where hundreds of thousands of people leave every day to go to work because the communities they live in have been allowed to build up in an absence of mind as essentially dormitory suburbs. We've got to do better than that and we can do better than that.
The key thing is collaboration," he said.
The government intends to support the city-led planning policy shift with two investment commitments: firstly, a new infrastructure financing unit to work with the private sector on developing "innovative" methods of funding new infrastructure; and secondly an AU$50 million ($37.4m) funding package to help develop 'business cases' and investment options for major infrastructure projects.
Turnbull said that the new approach would also lead to more targeted investment from the federal government into planned projects that have the support of all local stakeholders that are party to each city deal.
"Historically, the way the federal government has operated, with respect to urban infrastructure, is to essential respond to requests from state governments to support this project or that project," he said. "Sometimes the federal government takes the initiative where we've identified projects that we support. But it has essentially been an ATM approach without the ability to demand and participate and ensure that you get the urban outcomes that can be created from your investment."
"The critical thing that we need to do is ensure that our investments make a difference, that every dollar we spend is coordinated with the other levels of government to ensure that we get those outcomes of … more open space, better amenities, greater liveability, more opportunities to work close to where you live and of course … more affordable housing. All of those things can be built into the plan," he said.
City deal participants would also be encouraged to "make better use of technology" when developing their plans for future infrastructure. Turnbull cited the use of open data, for example in relation to public transport schedules or empty car parking spaces, as one way of doing this.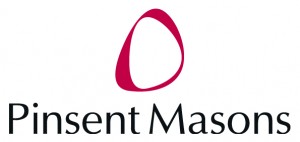 For further information, please contact:
David Rennick, Partner, Pinsent Masons