21 August, 2016
China's state council has approved an agreement between the stock markets in Shenzhen and Hong Kong, opening the Shenzhen exchange to international investors.
A similar stock connect from Shanghai to Hong Kong has been running since the end of 2014 and has "withstood its market test, with steady and orderly overall performance", premier Li Keqiang said, according to the state council.
The launch of the program will help investors "better share the fruits of economic development in both the mainland and Hong Kong, deepen the financial cooperation between them, and consolidate and enhance Hong Kong's position as an international financial centre," Keqiang said.
The program will also take advantage of the close geographic position of Shenzhen and Hong Kong, and enhance cooperation between the mainland and Hong Kong, Keqiang said.
The overall trading quota of 550 billion yuan (US$83 billion) will be removed for both the Shanghai and Shenzhen stock trading links with Hong Kong, while the daily trading quota will remain, Charles Li, chief executive of regulator Hong Kong Exchanges and Clearing, said in a presentation.
A planned stock connect between Shanghai and the London Stock Exchange may be delayed because of Brexit, it was reported last month. The China Securities Regulatory Commission needs more time to study the new legal framework in London if the UK leaves the EU, the report said.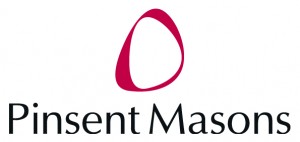 For further information, please contact:
Ian Laing, Partner, Pinsent Masons